Malfunction? Optimization? No downtime required
The consumable spare parts for Noyen machines can be found in dedicated spare part packages. Our service team can install them directly in your facility.
Service is not only about repairs. And not only Noyen machines.
low efficiency

poor cleaning quality

excessive cleaning chemical use

inoperative machine

new requirements from your Customer

malfunction of another Manufacturer's machine
Noyen service provides comprehensive solution, always on time. We will quickly and effectively fix the malfunctioning equipment. We will optimize the work and increase efficiency of machines in your company. And if your Customer gives you new requirements – we will meet them. We can also service machines of other Manufacturers. Because Noyen service is comprehensive.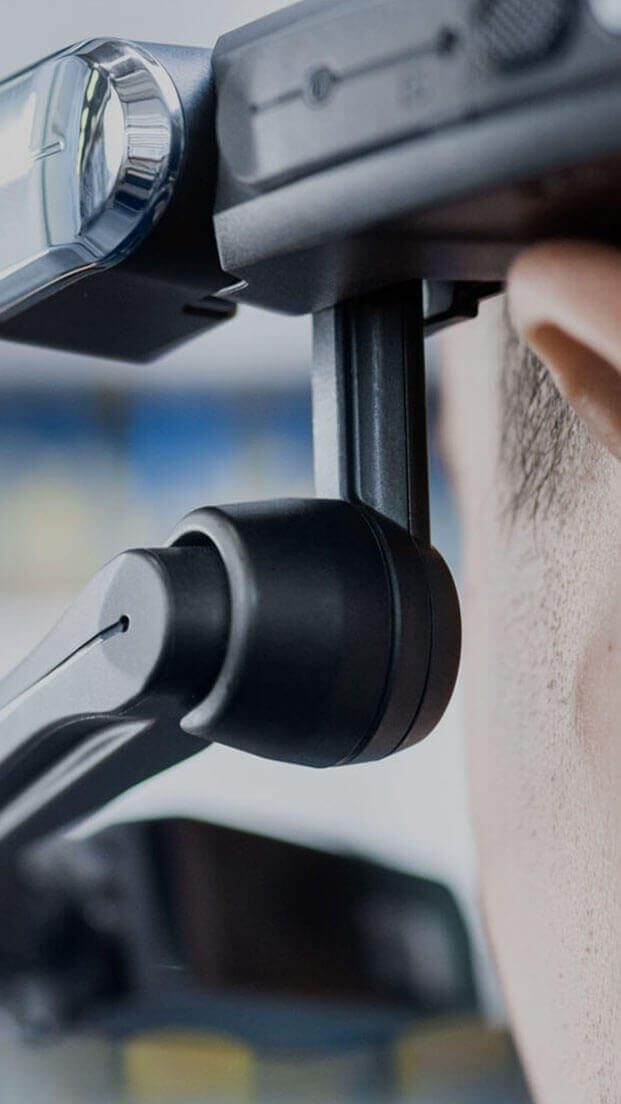 Fast. On site. Effective.
Your Noyen service.
This is how our service team works. For you, too.
The service team takes action after receiving an electronic notification. On weekdays we contact you on the phone within 24 hours to gather detailed diagnostic data. If it is possible at that stage, we will tell you how to fix the malfunction on your own. This saves time and lets you bring the machine to working condition faster.
When the malfunction requires an intervention from our specialists, we have two solutions:
online service

On previously specified time we connect remotely to the machine's PLC controllers. We perform a reset and remove diagnostic errors and alerts.

onsite service

We set a date for a visit of our technician in your company. We can replace a damaged or used-up parts and adjust the machine. It is vital that you have spare parts with you. You can find them in dedicated repair packages.
You're wondering what Noyen service can do? Better come up with something we can't!
Short reaction time on weekdays. On weekdays, the service team will respond no later than after 24h.

We call you to find out what the problem is. It does not always have to be a malfunction. We will talk about what you do and how. We will suggest the best solutions.

Tried and tested way to work. 65% of service notifications are fixed with the telephone service.

Remote access to machine controllers allows us to fix some errors and optimize machine work remotely. We can also use AR goggles.

We help not only during warranty period. Subscribe to post-warranty service and find out how useful it is to have unlimited Noyen support.
Virtual reality makes true heroes
You don't have to be a technician to fix a Noyen machine. Put on some smart glasses and make use of augmented reality. We will show you everything there and you will fix the malfunction, if possible. Easy! And effective too. Other than you – who else in the company could do that?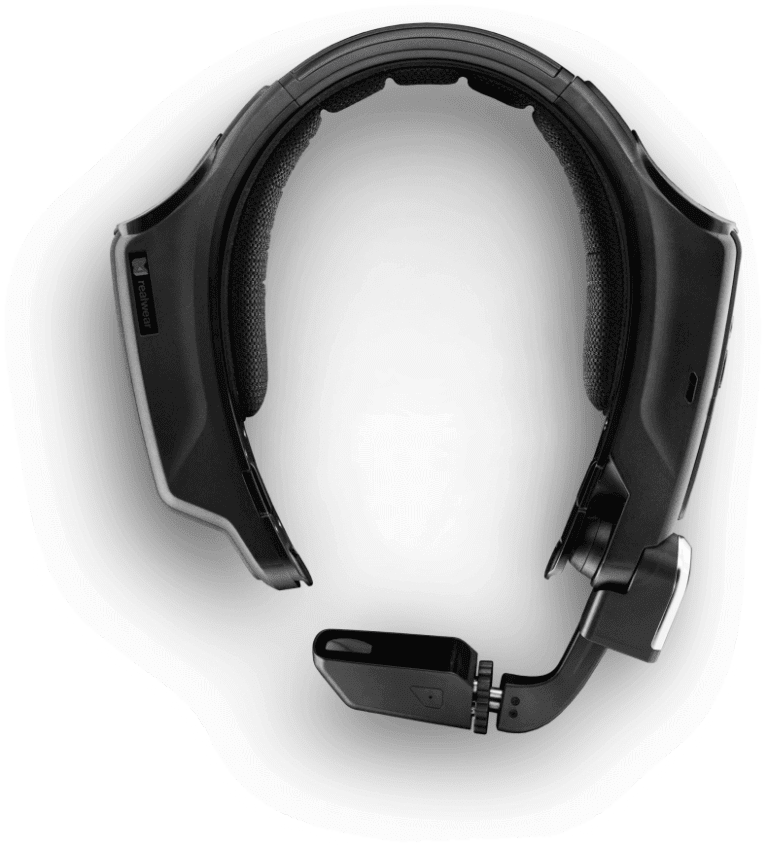 Clean business of our Customers.
The process effectiveness, machine quality and offered technology meet all our expectations. In addition, Noyen Sp. z o.o. has professional approach and reliable technical service, therefore we can recommend them as a business partner.
All solutions suggested for the cleaning machine have met our expectations. The machine is solidly constructed, highly efficient and easy to operate. The cleaning machine was specifically designed and adjusted to the needs and requirements of our company's production.
The machines we received work very well and the washed parts have a high level of cleanliness. The cleaning machines are simple, but highly modern, which provides high quality of cleaning, vastly reduces the operating cost and makes the machines easy to operate as well as environmentally friendly.
I wholeheartedly recommend Noyen as a competent supplier of industrial solutions who has both knowledge and experience in this regard.
We recommend Noyen as a trusted partner who provides expert reliable service. We have gotten to know them as a partner who treats their obligations to their customers with proper care.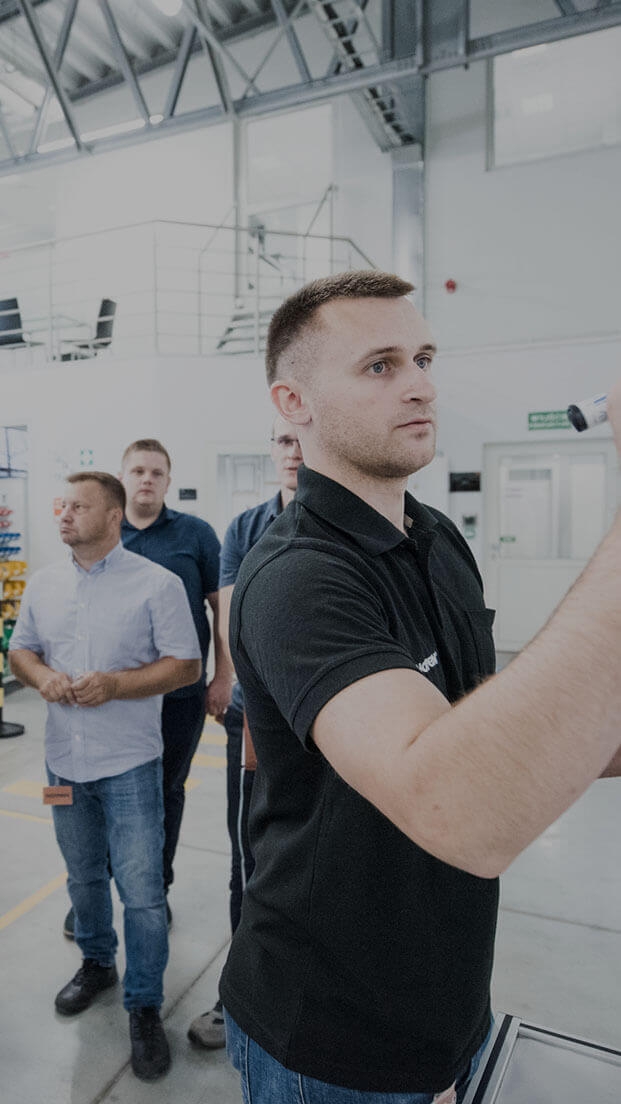 Lightning-fast service. No distance.
We have Customers who chose Noyen specifically for the service.
Our Service Team consists of experienced technicians and advanced technologies. For your company this means:
time savings

Describe the problem in one sentence and we will take care of everything else

fast service

We spend 40 hours/week on service

less frequent production downtime

Fast and comprehensive service means more failure-free time

comprehensive machine service

We also service machines of other manufacturers
You know perfectly well that only regular servicing guarantees failure-free work for years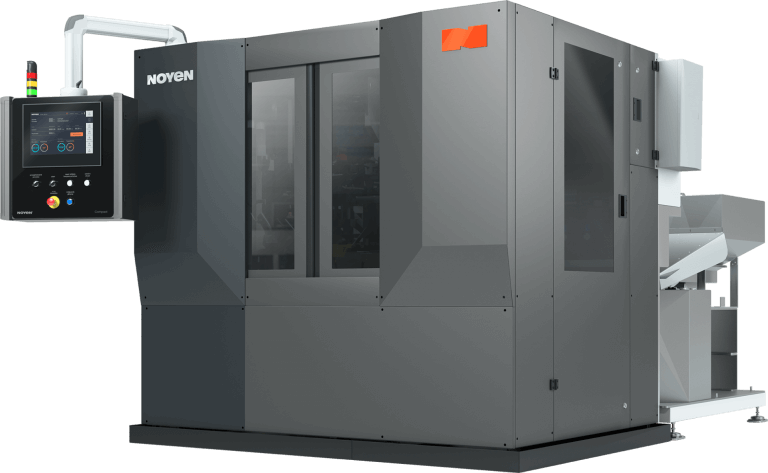 Find the answer to your questions.
Or try to surprise us.
CONTACT US
Warranty time for new machines is 12 months.

Of course, you can extend the warranty or use post-warranty care service.

24h maximum, although usually the first contact with the Customer occurs within 12 hours.

No. The goggles are an integral part for additional dedicated spare part packages. We recommend you get them to be able to fix malfunctions faster.

Of course, if it is possible, we will fix the machine directly in your facility.

If the malfunction cannot fixed during remote service, our technicians will reach any part of Poland within max. 5 working days.