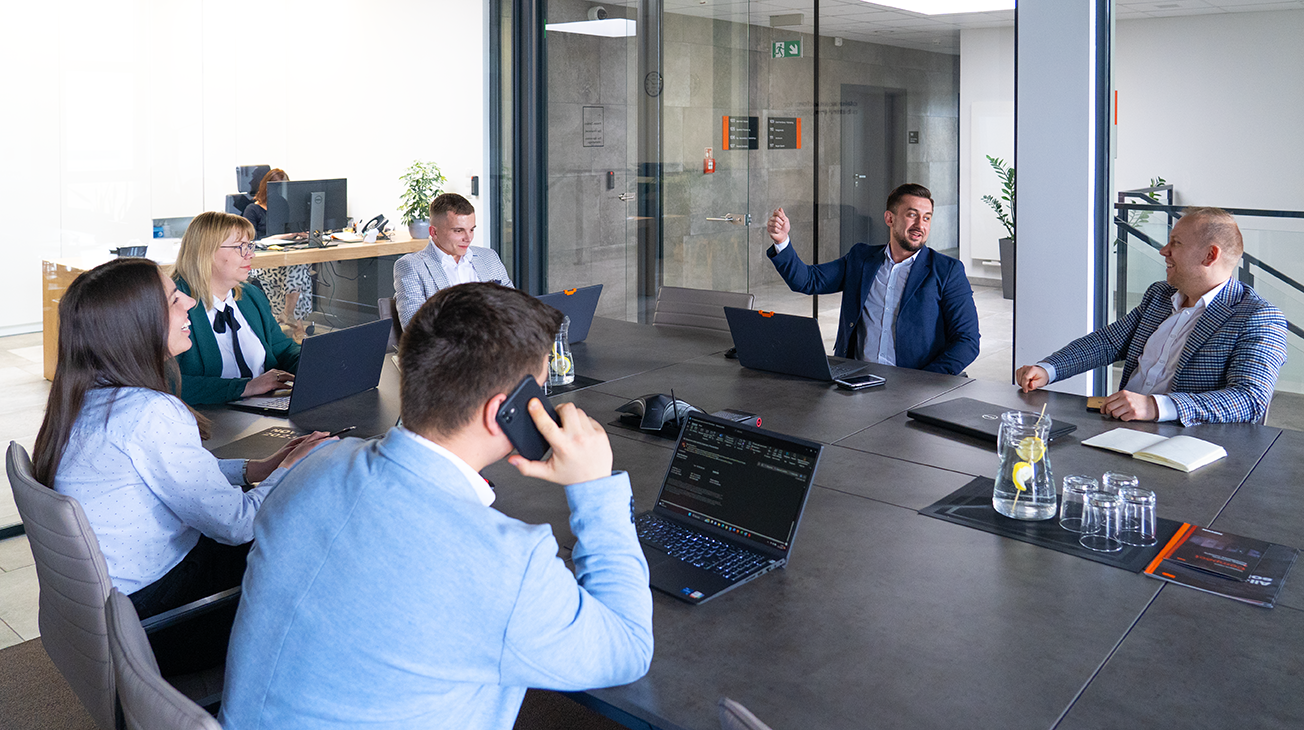 A reliable employer provides stability
Apply to a company that creates bonds. In Noyen we take care of our mutual relations. We believe that success relies on teamwork. We want our employees to feel appreciated, safe and confident about tomorrow. We are sure that by providing reliable employment and good working conditions we create a space where there is room for ambitious goals and brave challenges.
APPLY NOW
Develop your career with us
Different positions, large company
Find your perfect workplace. You and the value you bring to the company are very important to us. From a manual worker, to an expert – in Noyen we appreciate every employee. Develop your career in departments: electrical power engineering, service, logistics and purchasing, production planning and preparation, machine installation, material processing, HR, marketing and finance.