Clean tunnel vision

Efficiency to the T-th degree
Get your efficiency on a whole new level. We created this machine so that you can efficiently clean in record speed, every time. This is why Expert T contains so many innovative solutions.
T is for total configuration
Make use of all advantages of a tunnel cleaning machine, installing it directly in your production line. Amazing adaptation possibilities let you adapt to every situation. The transport system speed can be regulated automatically. The machine efficiency is always at the optimal level, adapted to the current production situation.
Discover
Expert T
ultra-short washing cycle time: from 3 seconds per part
no delays
continues work in a production line
DISCOVER MORE ADVANTAGES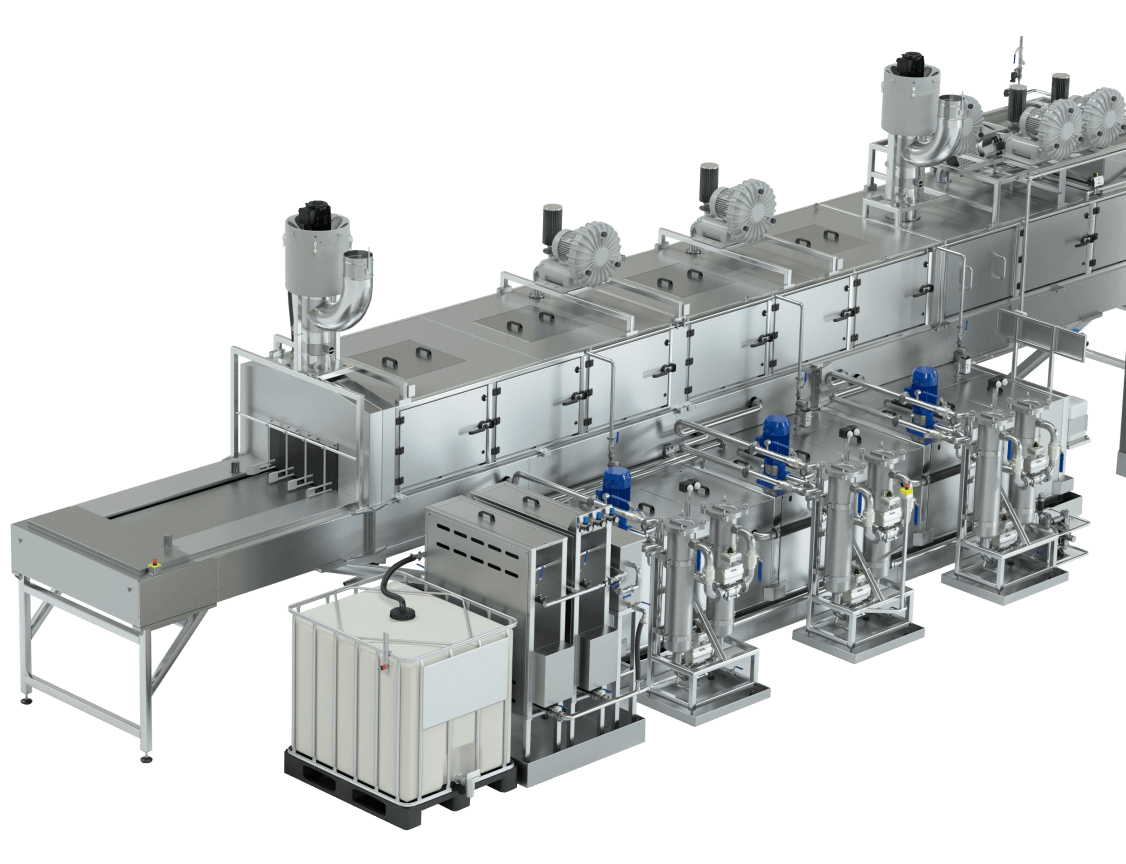 Load and unload the parts even faster. Automatically.
Choose the automatic loading and unloading in Expert T. This will not only speed up your work, but also eliminate the human error. The machine can work with a human, robot manipulator or sorter. Unmanned. The employees can focus on more important tasks.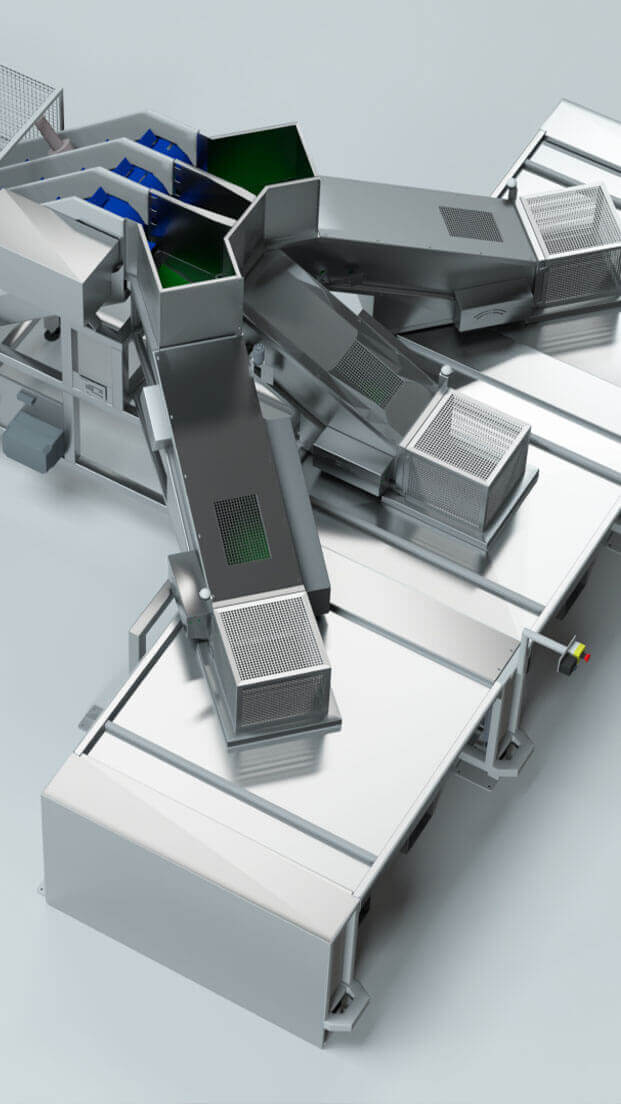 Machine made to measure. Of your company.
In Expert T you can do everything. Plan any number of process chambers and their size. Choose the number of running tracks. Pick manual or automatic mode. Whatever you need. After all, it's an Expert with a capital T.
Bigger means more savings.
Reduce the cost of work every day thanks to energy-saving solutions. The tanks are perfectly insulated. High pressure ventilators blow on the parts fast and thoroughly. The buffer tank on top of the machine lets the water be initially heated with the heat from the drying process.
Technical data
| | |
| --- | --- |
| External size [length x width x height] | 11500 x 3600 x 4000 mm |
| Tank material | steel 1.4301 (304L) |
| Width of the conveyor | 900 mm |
| Loading | up to 100 kg per 1 m of the conveyor |
| Spraying pressure | 2-4 bar |
| Tank capacity | 3 x 2200 l |
| Thermal insulation | Standard |
| Additional tank | Option |
| Heat recovery system | Option |
| Coalescent oil separator | Option |
| Magnetic filtration | Option |
| Double filtration system | Option |
| Automatic water refilling system | Option |
| Automatic chemical dosing system | Option |
| Automatic loading system | Option |
Nothing is impossible
It will be much easier if you tell us what is the matter. Save some time and sign up for a free consultation. Our expert will advise you free of charge.