Let's talk about efficiency. No pressure.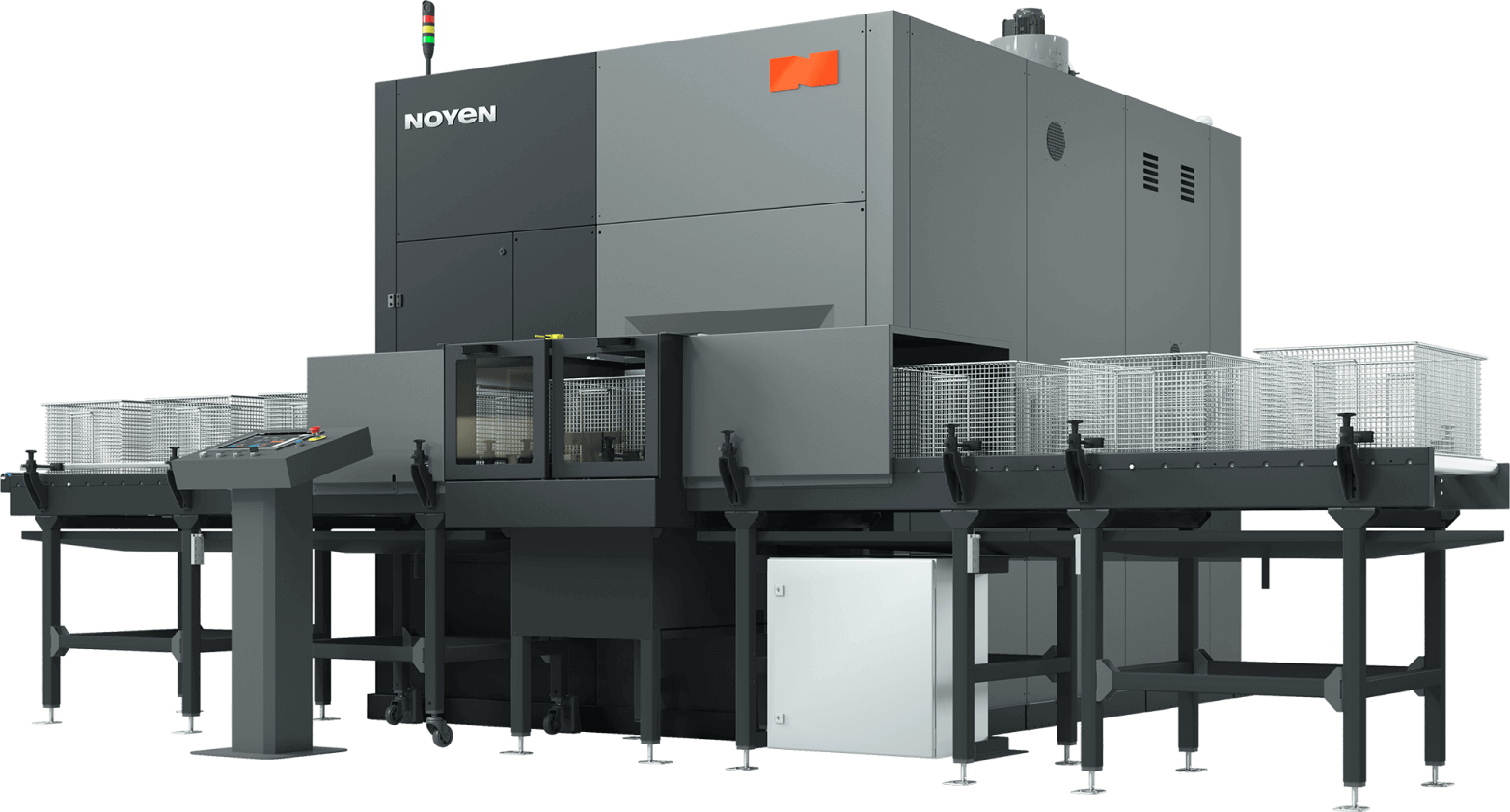 Wash complicated parts thoroughly and fast.
In the past, cleaning parts with complicated shapes or narrow crevices required a lot of time. Now you have the Compact 400. The nozzles installed directly next to the parts and ultrasonic technology help reach every place and clean everything. You can clean in a more efficient and cost-effective way.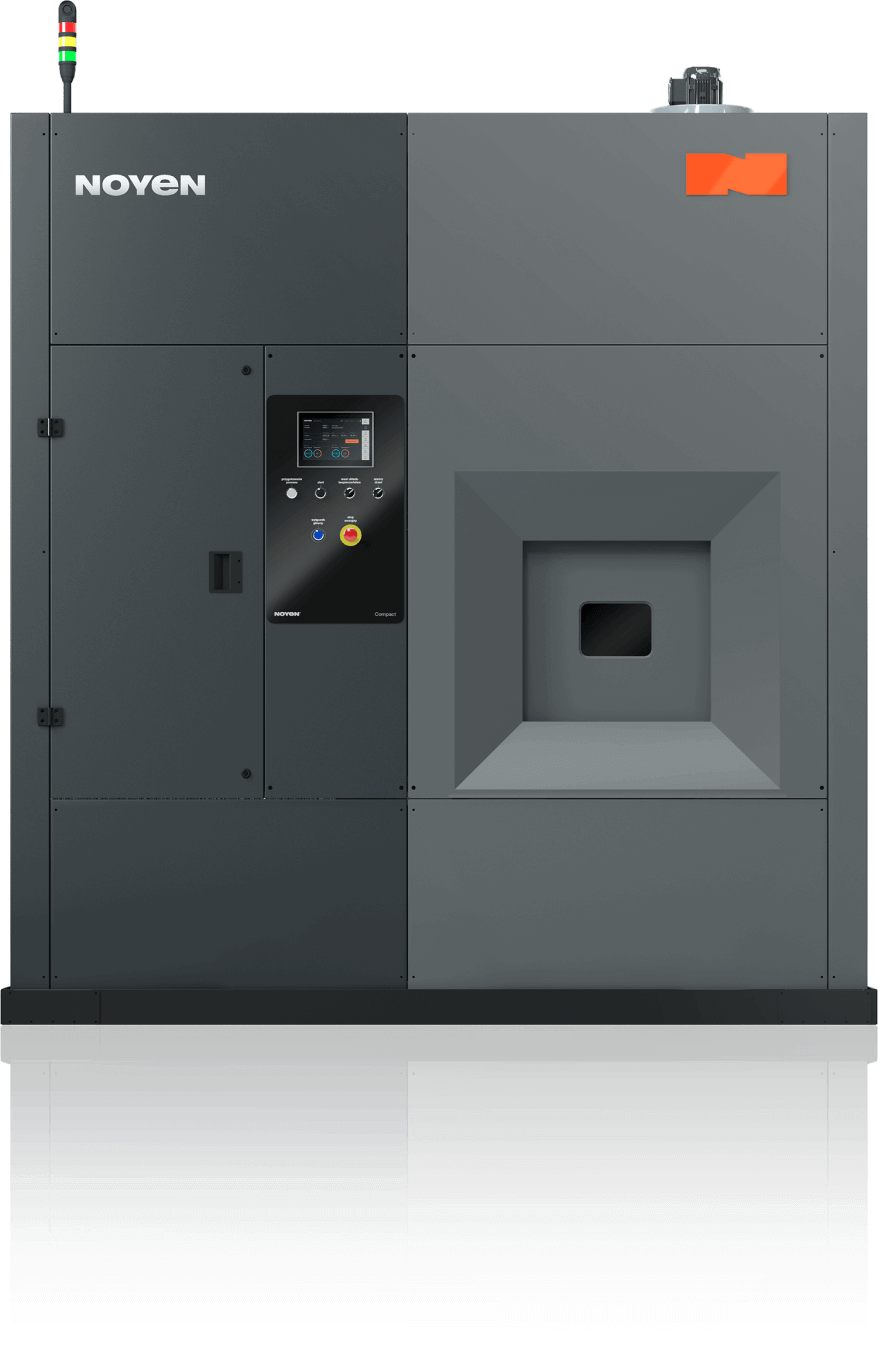 Discover
Compact 400
removes machining residue
cleans metal and plastic components
quick drying of complicated parts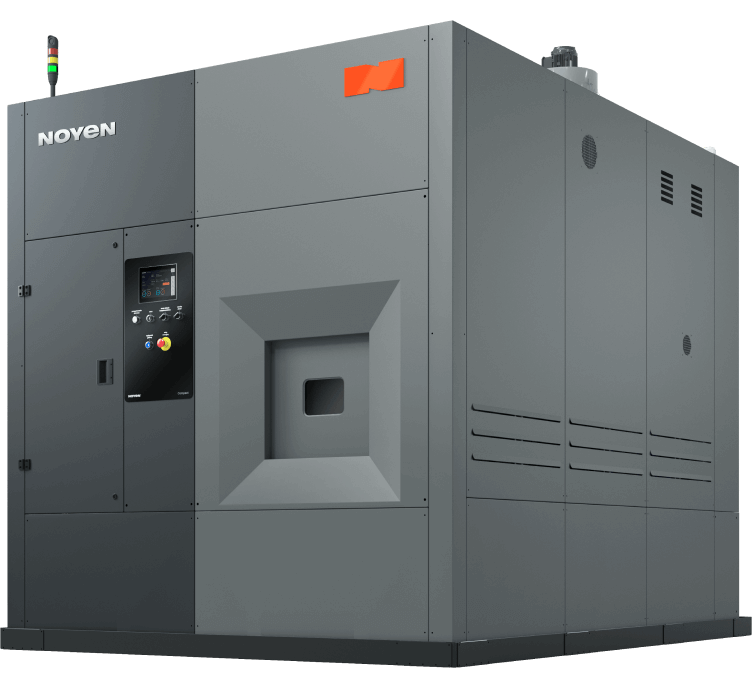 Give your employees new tasks because they are done with the old ones for good. Automatic loading of baskets with parts does not require human assistance. Your employees are free to do something else. The system is so efficient, it will keep up with your production. Or even speed it up!
Ultrasounds increase cleaning quality. But only in Compact 400 are they so evenly distributed in the cleaning tank. High density ultrasound waves clean the component even in tight spots. You clean just once and you clean fast. Efficiently.
Convenient placement of sub-assemblies makes check-ups faster and easier. But the most important thing to you is the fact that the machine can be tended from one side only. On the other three you can put more Noyen machines.

Thorough drying of complicated parts is much faster when you use vacuum. In Compact 400 the underpressure and temperature are carefully chosen to shorten the drying time. This is how you increase efficiency.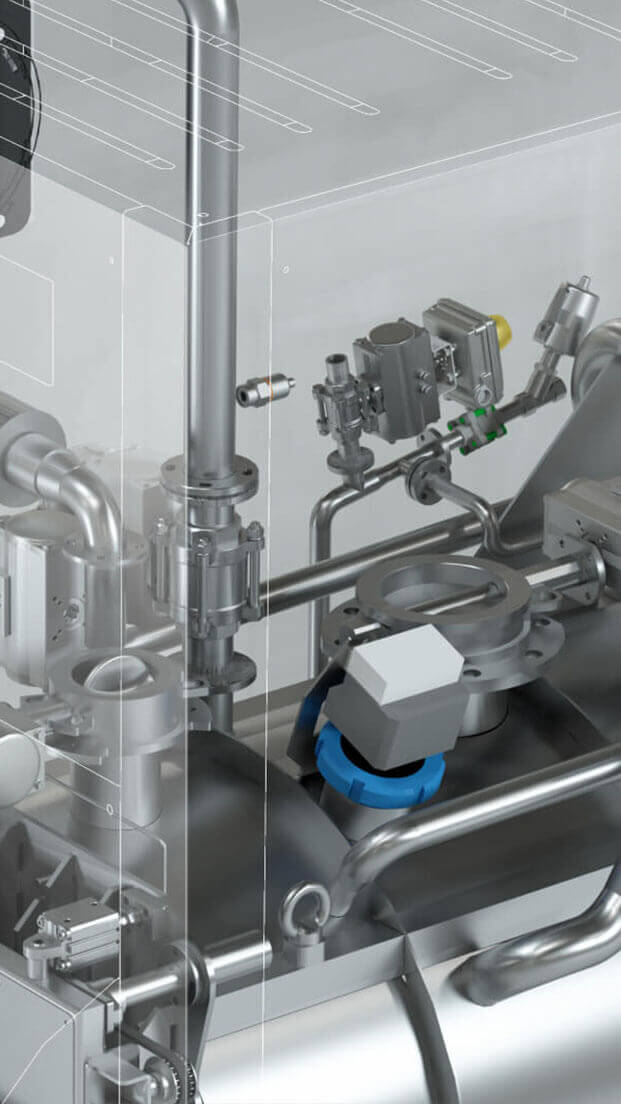 Clean more every time. Compact 400.
Reduce the cost and protect the environment. Use two or even three large process tanks. Original liquid dumping system minimizes the liquid mixing. Multi-level filtration lets you replace the bath less frequently. Closed-circuit drying reduces the energy use.
Load even 100 kg of parts to clean as much as possible in one cycle. You can choose from several dozen washing, rinsing and drying programs. There is one for plastic parts. Another for parts with complicated shapes. Each is efficient to the maximum. After all, it's Compact 400.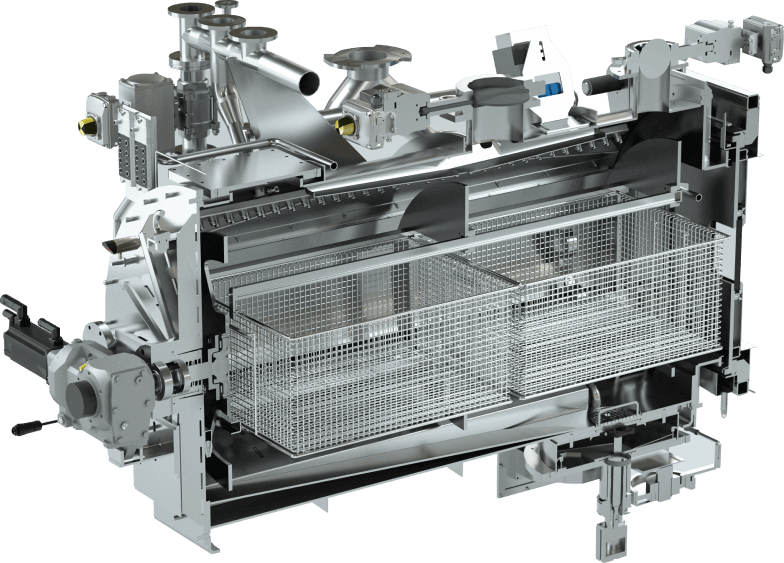 Technical data
| | |
| --- | --- |
| External size [length x width x height] | 2570 x 3360 x 2940 mm |
| Tank material | steel 1.4301 (304L) |
| Basket size | 650 x 470 x 300 mm |
| Loading | 80 kg, 160 kg optional |
| Spraying pressure | 7 bar, 9 bar optional |
| Tank capacity | 2 x 850 l |
| Thermal insulation | Standard |
| Ultrasound frequency | Option – 25 kHz |
| Additional tank | Option |
| Vacuum drying system | Option |
| Coalescent oil separator | Option |
| Magnetic filtration | Option |
| Double filtration system | Option |
| Automatic water refilling system | Option |
| Automatic chemical dosing system | Option |
| Automatic loading system | Option |
Nothing is impossible
It will be much easier if you tell us what is the matter. Save some time and sign up for a free consultation. Our expert will advise you free of charge.