Industrial chemicals
The perfect bond
Using Noyen chemicals, you'll constantly do a double-take… because you won't believe your eyes! Futuristic, effective and environmentally friendly chemicals help eliminate manual cleaning and reduce the overall cleaning time even by half.
The world is about reactions
Support and care in process management, as well as using the proper cleaning agents are vital ingredients. Whatever you want to do – remove lubricants or paint coat, get rid of shavings or solve any other problem – we have the solution. Specific challenges require specific solutions. Check which product will solve your problems at once.
SEE CHEMICALS
Cleanliness without boundaries
It's all about the bath
Effective chemicals work for you, eliminating the need of mechanical or manual contaminant removal. Combined with the proper machine, it becomes an even more efficient and time-effective solution.
Cleaning and degreasing
Coating removal
Corrosion protection
Cleaning in accordance with VDA 19.1 and ISO16232 norms
Surface preparation for painting
Corrosion and metal oxide removal
Profit flow
2 times higher component production safety level

20h time saved on cleaning process
The benefits of Noyen chemicals are measurable and countable. If your needs are so atypical, we have no ready solution, please: tell us about it.
FIND OTHER POSSIBILITIES
Instant reaction
Equipped with a number of questions and tested processes, we will help you determine the key challenges, prepare a plan and define the solutions. You just need to tell us what your problem is. There is a 90% likelihood we will solve it during our first conversation. Whether you decide to keep going is 100% on you.
GET YOUR STRATEGY SESSION
Simply brilliant.
97%
of our Customers need atypical solutions. We can choose or even modify the Noyen formula to better suit the challenges posed by your process. When creating our cleaning products, we listen to our Customers' requirements. We will be happy to know yours.
TALK TO A SPECIALIST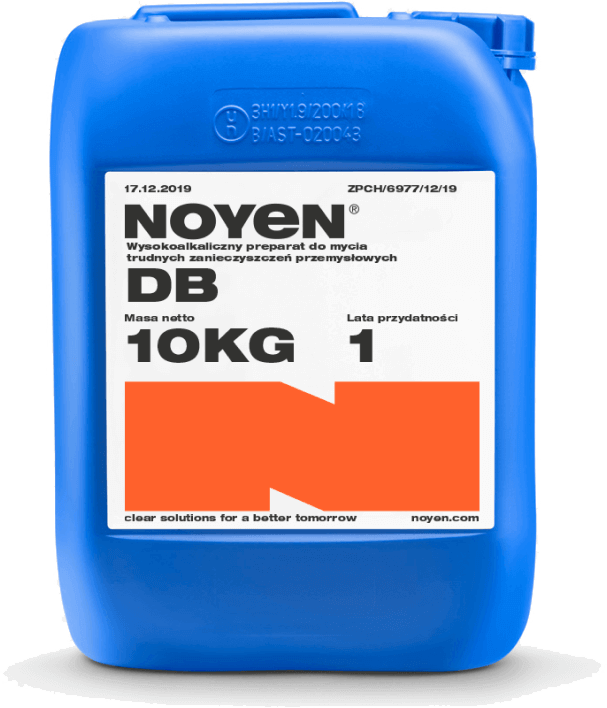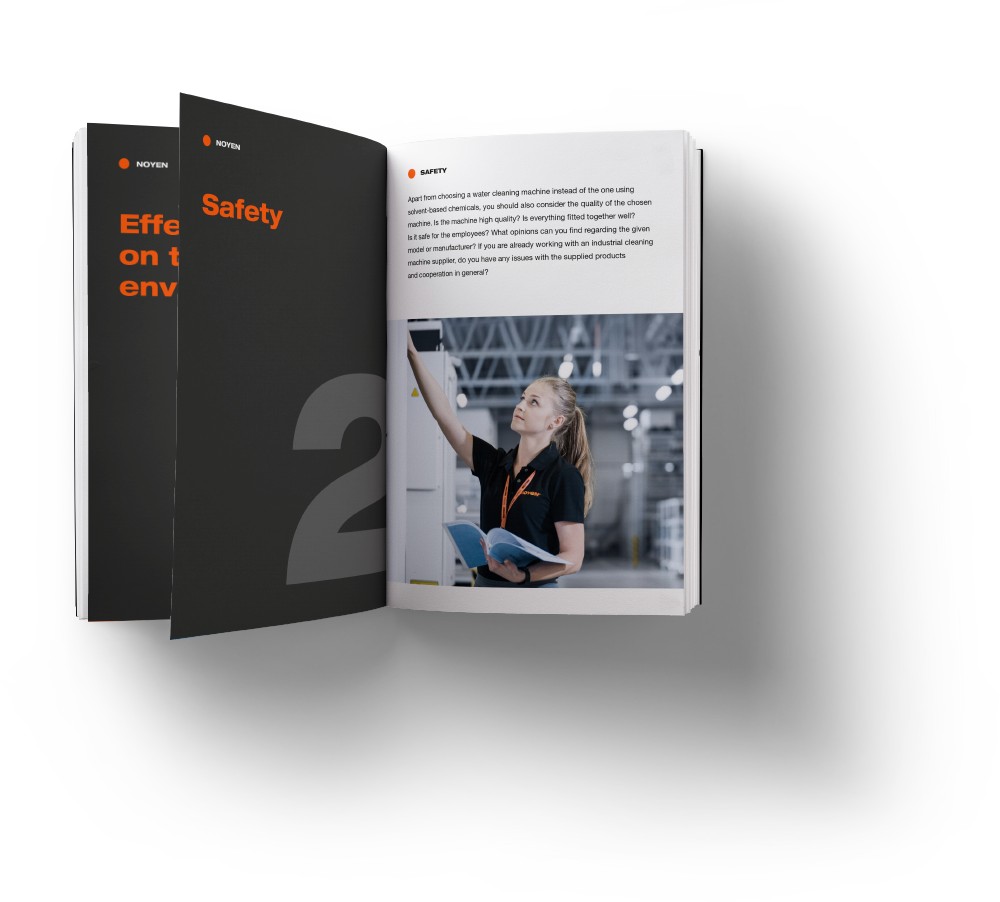 When you run out of steam
Solving problems with industrial parts cleaning is our bread and butter. Check out 5 things to consider when choosing a basic machine for industrial parts cleaning and draw conclusions that could vastly improve your work quality.
Efficient chemicals
We remove dirt from parts made of metal, plastic and glass, of any size and complexity: from simple components the size of a milimeter to large parts with advanced, complex shapes. Surprise us or find out for yourself what our Customers say. We are ready for any requirements when it comes to parts cleaning.
In

metalworking industry

The process effectiveness, machine quality and offered technology meet all our expectations. In addition, Noyen Sp. z o. o. has professional approach and reliable technical service, therefore we can recommend them as a business partner.

Case: Installation of Compact 100 and Compact 400 cleaning machines with automatic loading. Installation of a machine testing tightness of casts.

In

Automotive industry

The machines we received work very well and the washed parts have a high level of cleanliness. The cleaning machines are simple, but highly modern, which provides high quality of cleaning, vastly reduces the operating cost and makes the machines easy to operate as well as environmentally friendly.

Case: installation of two spray cleaning machines equipped with unmanned automatic loading and unloading systems.

In

heating industry

I wholeheartedly recommend Noyen as a competent supplier of industrial solutions who has both knowledge and experience in this regard.

Case: Increasing the efficiency of copper part pickling after soldering.
Bulletproof process
Noyen designs and builds cleaning machines, automation, chemicals and much more. Everything is adjusted to your individual needs. The product creation process is always based on consultation. Before we present you with an offer, we determine the requirements and specifics of the solution. We conduct cleaning tests on parts, do initial try-ons – everything to find and offer you the best solution possible.
You can see our progress at every stage of production, for example in the form of 3D models. You can always count on our support. We will train your employees in machine operation and our service team will oversee the machine's work after it is started.
We determine the requirements and specifics of the solution
We perform process testing
We make the progress available to see
We support you during implementation
We train your employees in machine operation and use
TALK TO A SPECIALIST
We set industry standards
We know it is not enough to have perfect products. They also have to be adjusted to the specific needs of various industries. Hundreds of companies use our solutions in following industries:
Automotive

Aerospace

Fasteners

Metalworking

Coating and sanding

Medical

Printing

Remanufacturing

Home appliance

Electronics

Construction

Railway
Nothing is impossible.
It will be easier if you just tell us everything. Save your time and make use of your free consultation. Our expert will advise you for free.
Get even more out of chemicals.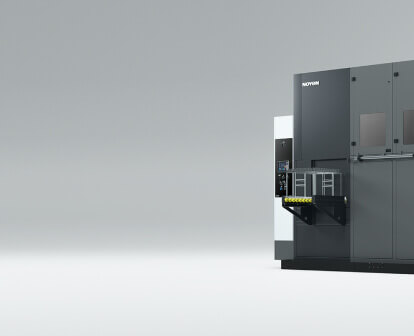 Maszyny
Specific challenges require specific solutions. Check if Noyen machines can immediately solve your problems.
SEE MORE DETAILS
Servicing
Our machines are supported in every part of the world with modern technology and innovation. The service team will help you face every challenge so that your production will not have to stop even for a moment.
SEE MORE DETAILS
Training
Efficient use of resources, correct use of products and machines, sustainable growth – this can all be learned. We can share the knowledge we amassed during 20 years of our experience with your company, during interesting training sessions.
CONTACT US