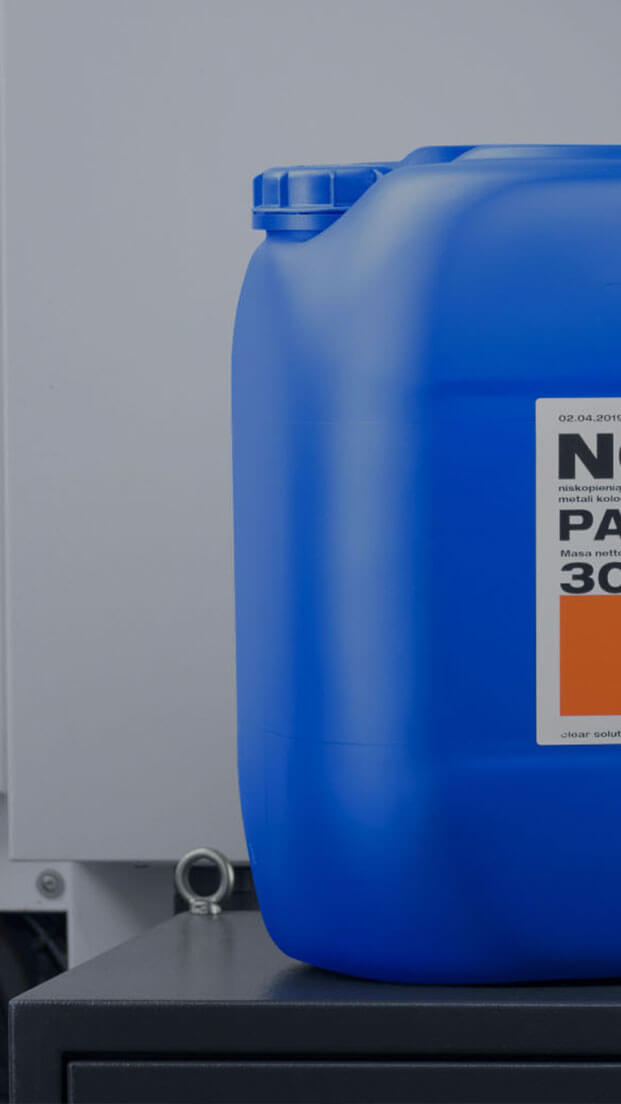 Chemicals
Cleaning for the VDA 19.1 and ISO: 16232 norms
The assessment of cleanliness quality for the VDA 19.1 norms is highly important to define the quality of produced parts. The permissible limits of remaining particles become more and more restrictive as the Automotive trends change. For stable and reliable production, it is necessary to continuously remove metallic and non-metallic particles throughout entire life of the cleaning bath. Noyen offers chemical agents that can remove contaminants even from parts with highly complex shapes.

Get to know our products
Nothing is impossible.
It will be easier if you just tell us everything. Save your time and make use of your free consultation. Our expert will advise you for free.