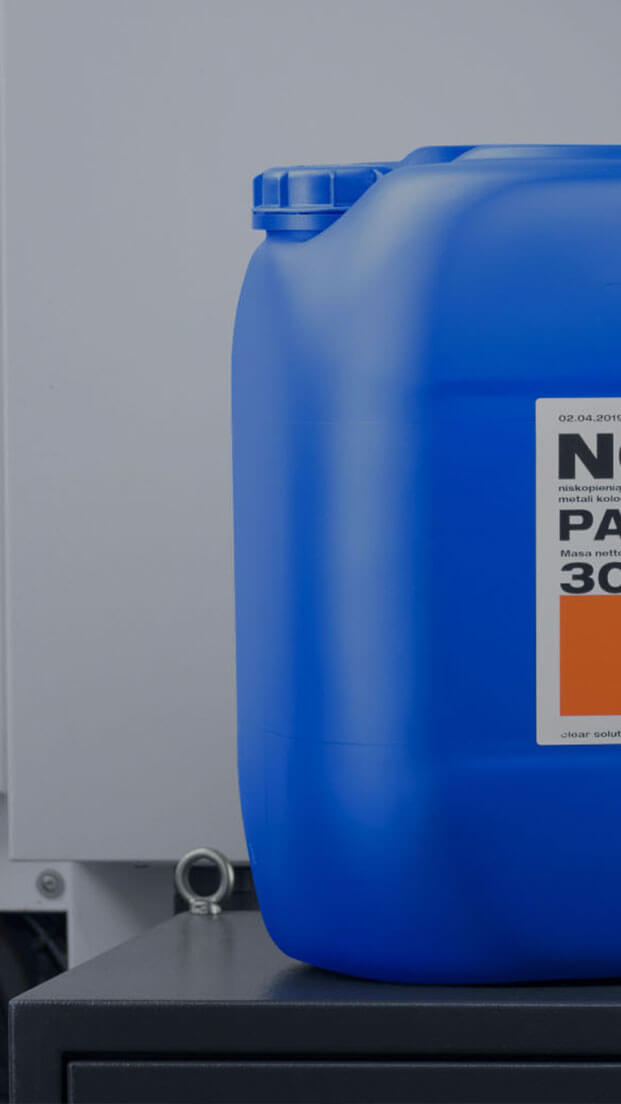 Chemicals
Limescale removal
Limescale accumulating in water conduits is one of the most common problems in industrial cleaning machines and cooling systems. It causes many problems with liquid flow, quality and system effectiveness. Thanks to Noyen dedicated products you can effectively solve this problem.

Get to know our products
Nothing is impossible.
It will be easier if you just tell us everything. Save your time and make use of your free consultation. Our expert will advise you for free.