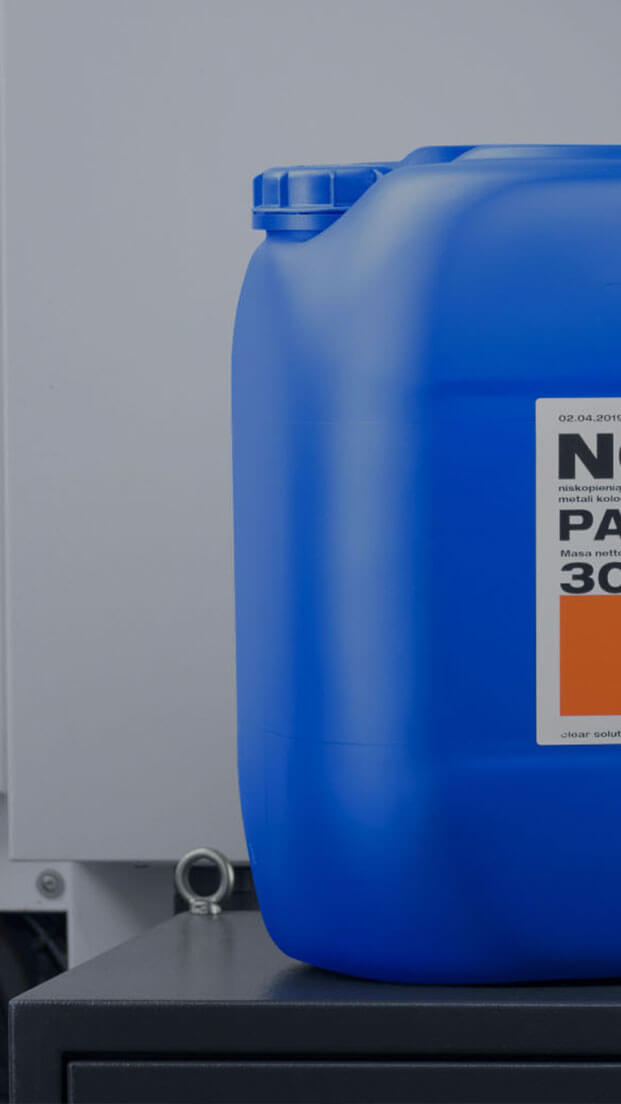 Chemicals
Limescale removal
Limescale accumulating in water conduits is one of the most common problems in industrial cleaning machines and cooling systems. It causes many problems with liquid flow, quality and system effectiveness. Thanks to Noyen dedicated products you can effectively solve this problem.

Get to know our products
Noyen PK10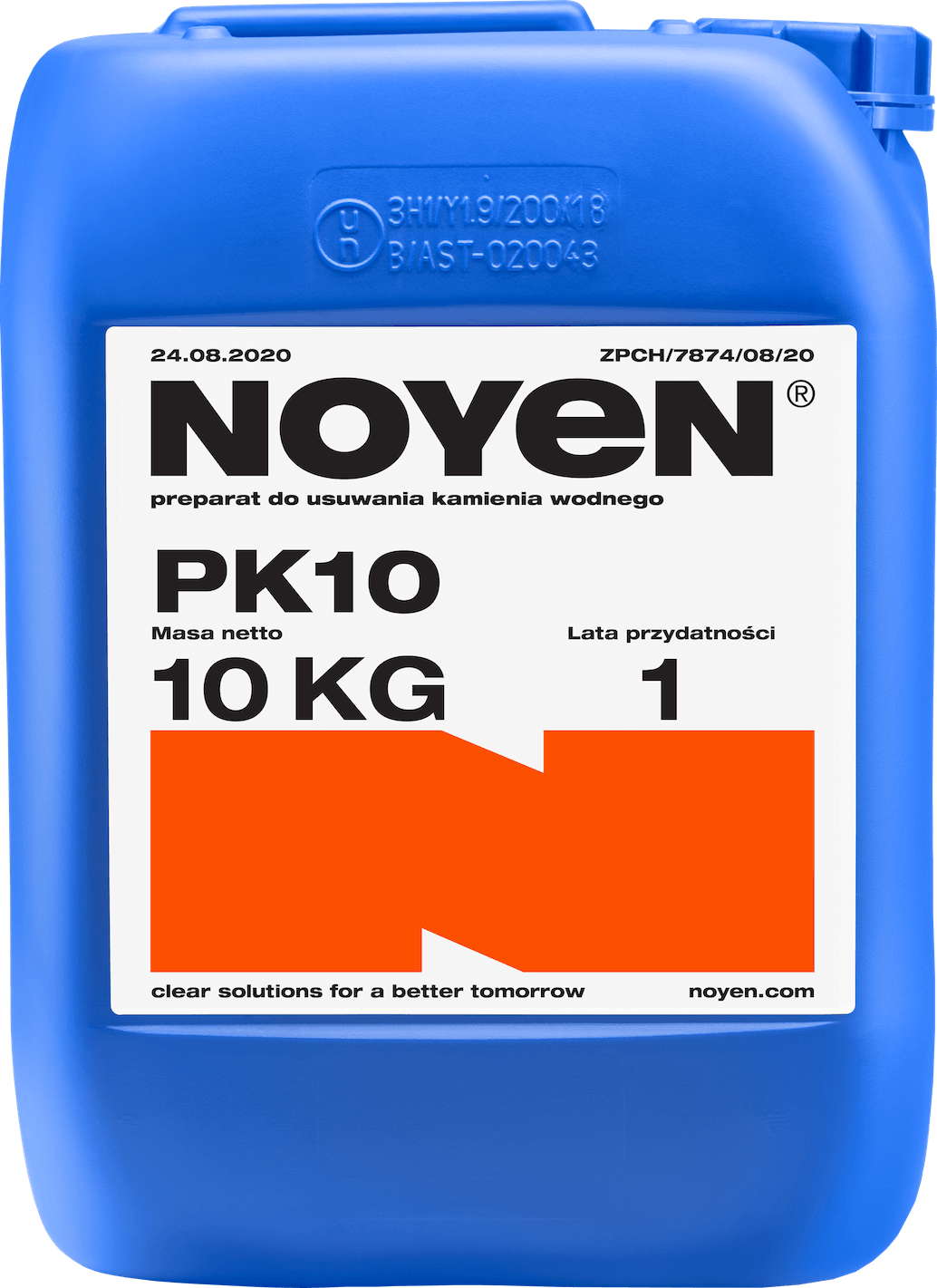 3 – 30%

Working concentration

15 – 65°C

Bath temperature range
Noyen PK10 is used for removal of limescale and rust, as well as scale from all kinds of water and steam systems. The product works in two phases. In the first phase, mineral acids quickly remove the top layer of scale and rust. After the acids are neutralized, in the second phase mild organic acids remove the remaining residue. Noyen PK10 removes contaminants without damaging the system.
Noyen PK10 effectively removes
Limescale
Boiler scale
Mild rust
Metal oxides
Advantages Noyen PK10
Concentrated

For installations highly contaminated with scale

Contains corrosion inhibitors

Non-flammable

Easy to use

Used in solution

Does not contain silicates

Does not contain harmful substances

Does not contain heavy metals and nitrites
Nothing is impossible.
It will be easier if you just tell us everything. Save your time and make use of your free consultation. Our expert will advise you for free.