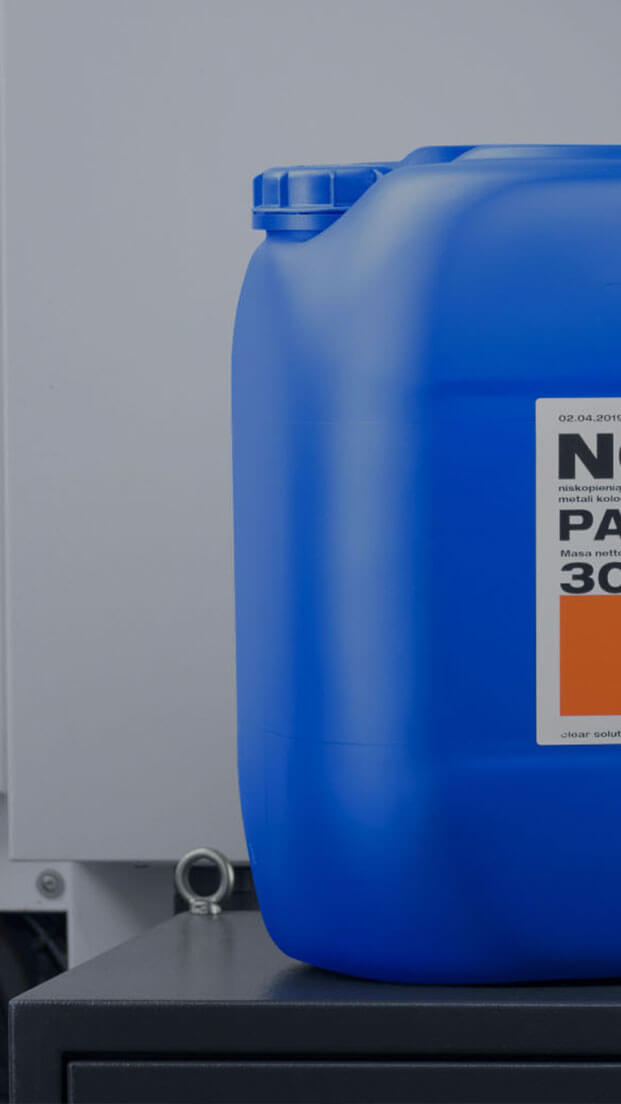 Chemicals
Electronics cleaning
Cleaning of electronic components is highly important not only in the production process, but also during maintenance. In both cases even a tiny contaminant could cause a malfunction. In this case, industrial cleaning must be reliable, highly accurate and safe for the parts. Noyen solutions meet all these requirements.

Get to know our products
Noyen BEL
Used for:
manual cleaning
immersion cleaning
ultrasound cleaning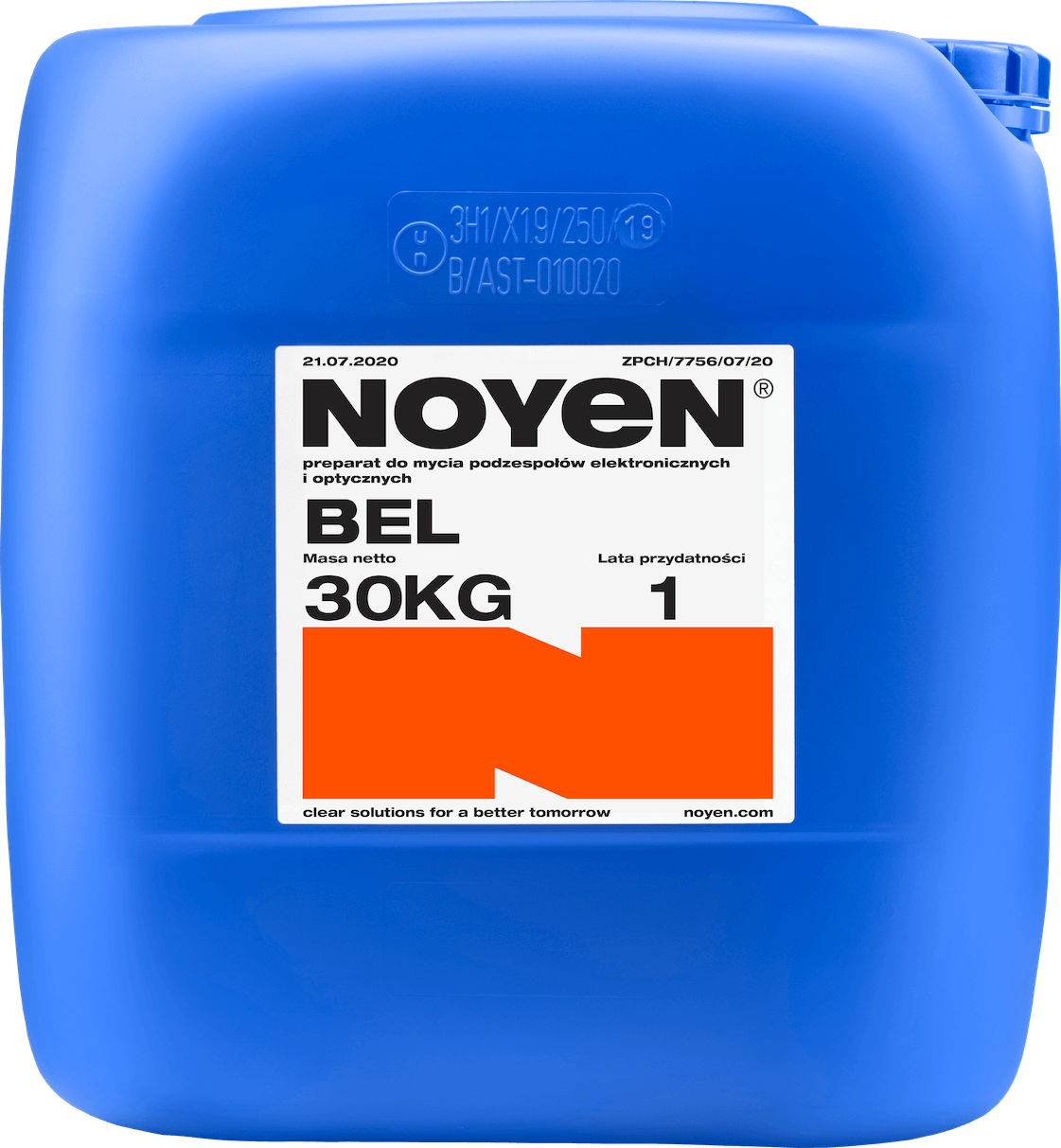 5 – 10%

Working concentration

20 – 65°C

Bath temperature range
Noyen BEL is a water-based product for cleaning electronic and optic products. Its specially chosen ingredients effectively wash and degrease. It effectively removes grease, dirt, dust, powder and fluxes. It contains ingredients accelerating evaporation, which makes it dry faster without streaks. It is recommended for rosin removal. It dissolves rosin and binds it in soluble salts, which prevents it from accumulating on the elements.
Noyen BEL effectively removes
Fluxes
Rosin
Dust
Oils
Soot
Fingerprints
Advantages Noyen BEL
Concentrated

Does not leave streaks and smudges

For all types of materials

Reduces streaks

Does not contain silicates

Non-flammable

Does not contain fluoride derivatives

Easy to rinse
Nothing is impossible.
It will be easier if you just tell us everything. Save your time and make use of your free consultation. Our expert will advise you for free.