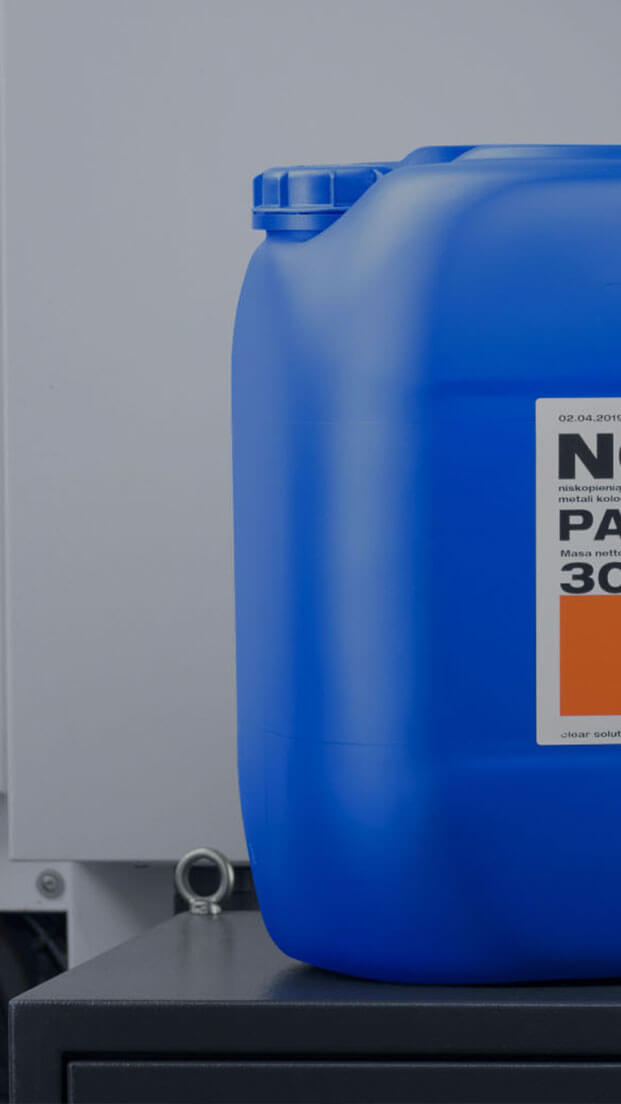 Chemicals
Corrosion and metal oxides removal
Removing the effects of metal oxidation, including corrosion, is necessary in many branches of industry. This process needs to be effective, but also safe for the cleaned parts, even if they are made of various materials. Noyen solutions meet all these requirements.

Get to know our products
Noyen 22
Used for:
immersion cleaning
spray cleaning
5 – 30%

Working concentration

15 – 65°C

Bath temperature range
Noyen 22 is meant for removal of rust from surfaces of steel and cast iron. Removes rust without damaging the metal and creates a long-term passive protective coat. Non-flammable. Can be used for surface preparation before painting and varnishing and for surface activation before phosphate coating. Removes mill scale.
Noyen 22 effectively removes
Rust
Metal oxides
Limescale
Advantages Noyen 22
Concentrated

Contains corrosion inhibitors

Non-flammable

Easy to use

Does not contain silicates

Does not contain harmful substances

Does not contain heavy metals and nitrites
Nothing is impossible.
It will be easier if you just tell us everything. Save your time and make use of your free consultation. Our expert will advise you for free.