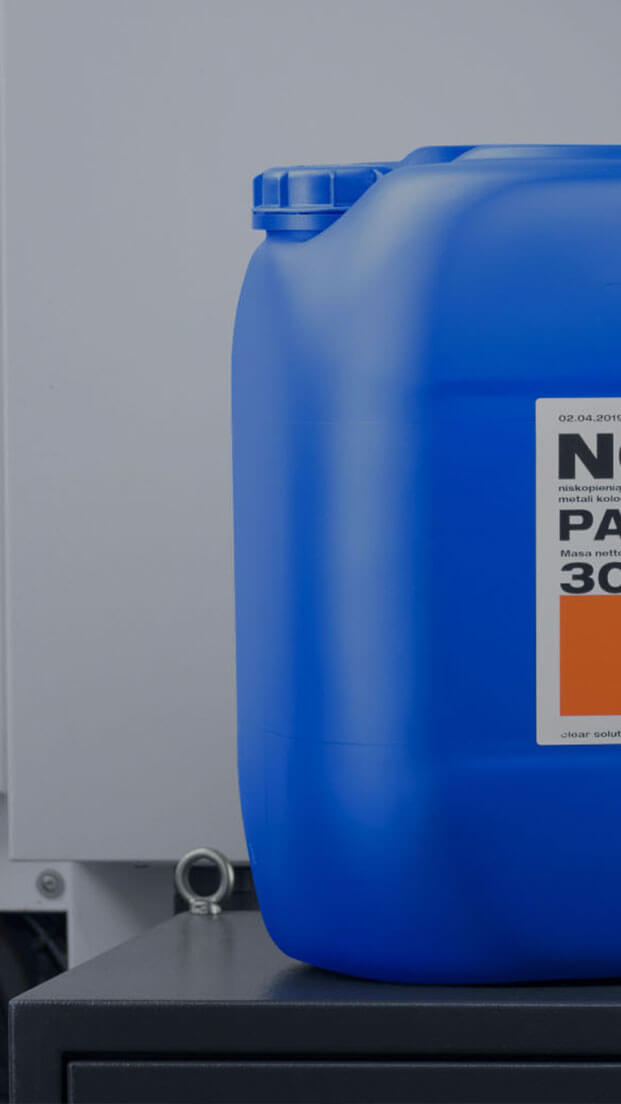 Chemicals
Corrosion and metal oxides removal
Removing the effects of metal oxidation, including corrosion, is necessary in many branches of industry. This process needs to be effective, but also safe for the cleaned parts, even if they are made of various materials. Noyen solutions meet all these requirements.

Get to know our products
Noyen FS
Used for:
Immersion cleaning
ultrasound cleaning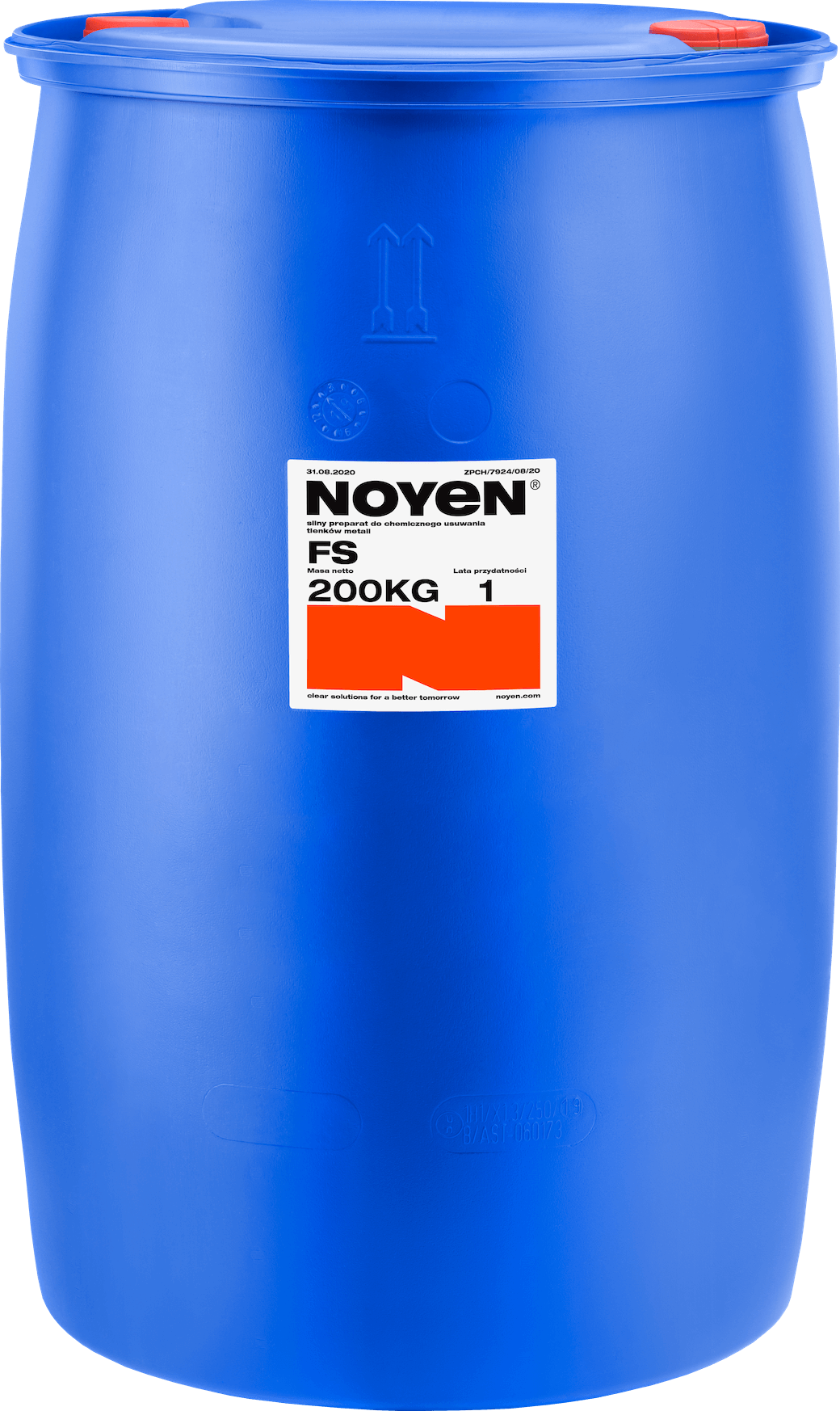 1 – 10%

Working concentration

20 – 65°C

Bath temperature range
Noyen FS is meant for quick removal of oxides from metal surfaces and for metal pickling. Thanks to strong inorganic acids it quickly removes corrosion and increases surface area, which makes it great for initial surface treatment before painting.
Noyen FS effectively removes
Rust
Metal oxides
Limescale
Advantages Noyen FS
Concentrated

Effectively increases surface area of metal components

Enhances adherence of paint and varnish

Brightens aluminium and non-ferrous metals

Low-foaming

Does not contain silicates

Non-flammable

Does not contain volatile organic compounds

For spray and immersion

Effective in low concentration
Nothing is impossible.
It will be easier if you just tell us everything. Save your time and make use of your free consultation. Our expert will advise you for free.