Get to know our products
Noyen EP
Used for:
manual cleaning
immersion cleaning
ultrasound cleaning
spray cleaning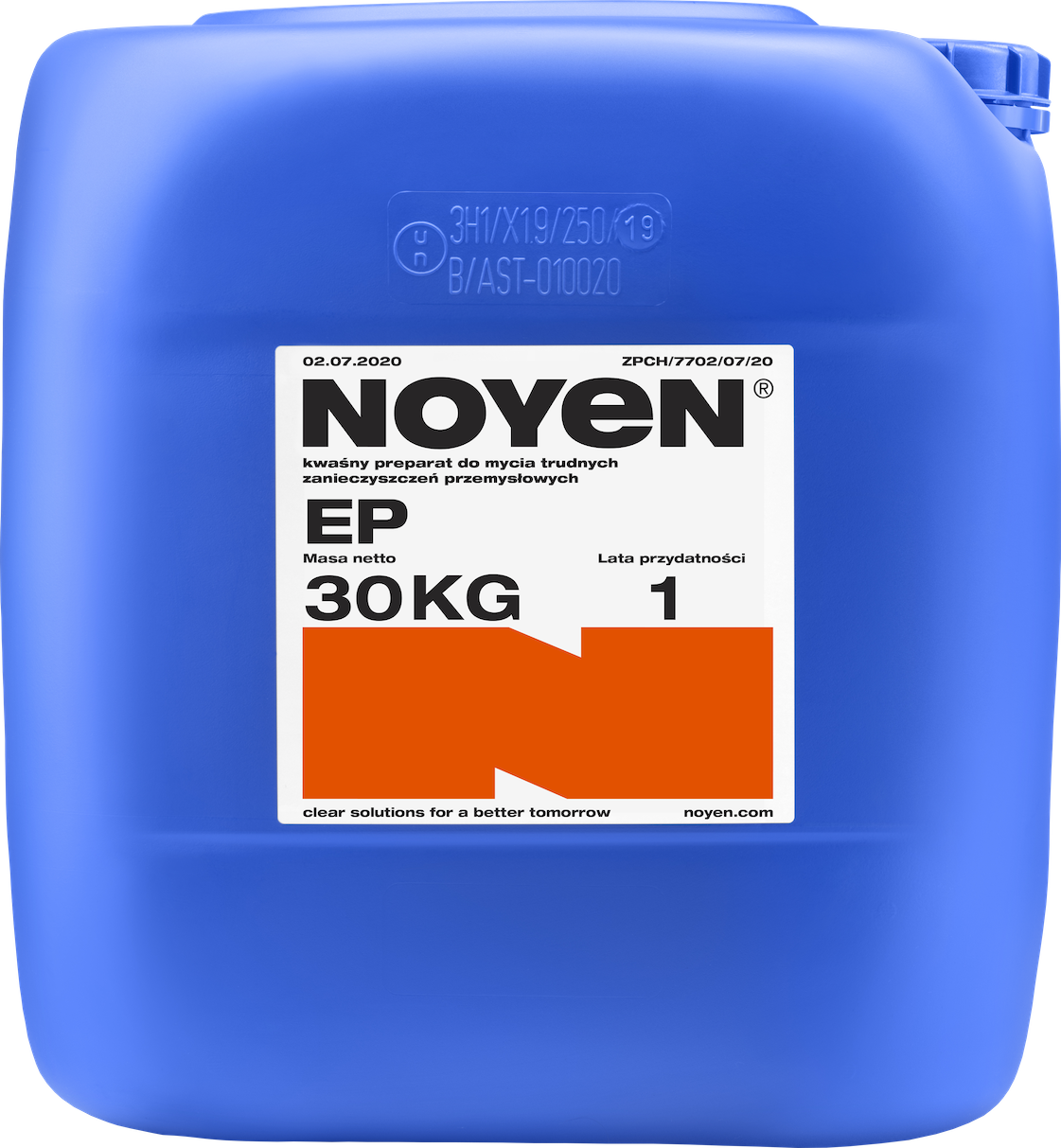 1 – 15%

Working concentration

20 – 65°C

Bath temperature range
Noyen EP is a concentrated product for cleaning non-ferrous metals: copper and aluminium. It is perfect for removing very difficult industrial contaminants like: lubricants, baked-on residues, carbon deposits, oils, anti-adhesives etc. It is acidic and contains a large concentration of active ingredients, which effectively remove metal oxides and discolourations, brightening the surface. After using Noyen EP, the surace should be rinsed. The Noyen EP2 version can be used without rinsing (depending on the concentration). If the product is used for steel cleaning, the second rinsing should include a corrosion inhibitor – Noyen CI.
Noyen EP effectively removes
Aluminium oxides
Copper oxides
Corrosion products
Machining oils
Greases
Machining emulsions
Lubricants
Baked-on residues
Carbon deposits
Soot
Discolourations
Anti-adhesives
Advantages Noyen EP
Concentrated

Brightens aluminium

Low corrosive properties

Dedicated for spray and immersion

Effective in low concentration

Low-foaming
Nothing is impossible.
It will be easier if you just tell us everything. Save your time and make use of your free consultation. Our expert will advise you for free.