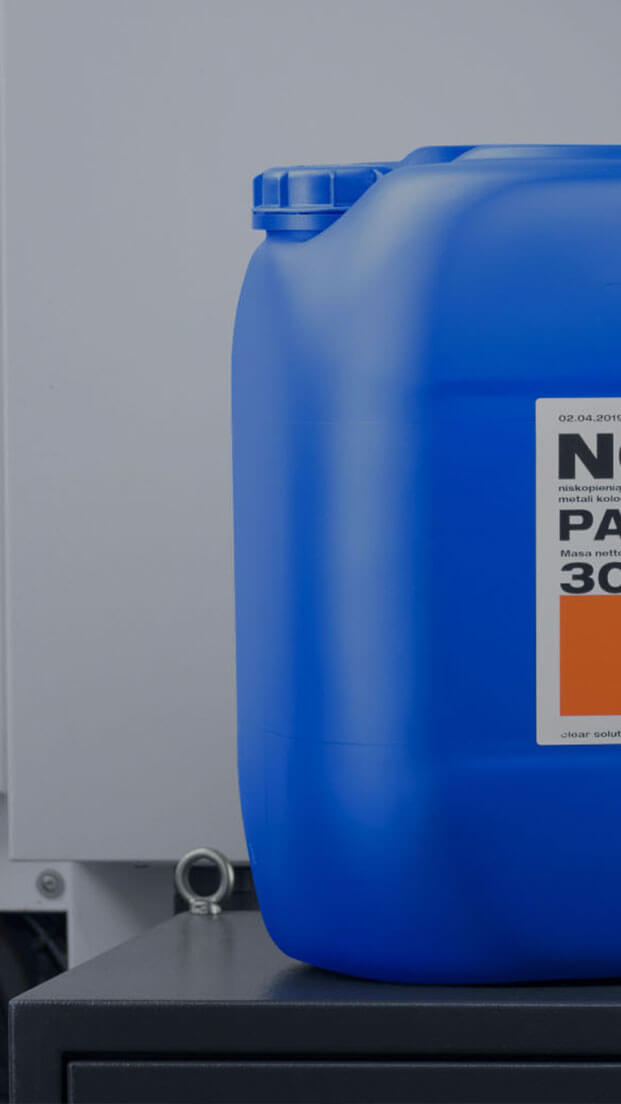 Chemicals
Coating removal
Incorrectly applied paint or old coat needs to be removed without damaging the material underneath. With precisely made components, they cannot be removed mechanically or via pyrolysis. The only effective method is chemical removal. Noyen products for this purpose are used in the immersion process.

Get to know our products
Noyen Z01
Used for:
immersion cleaning
ultrasound cleaning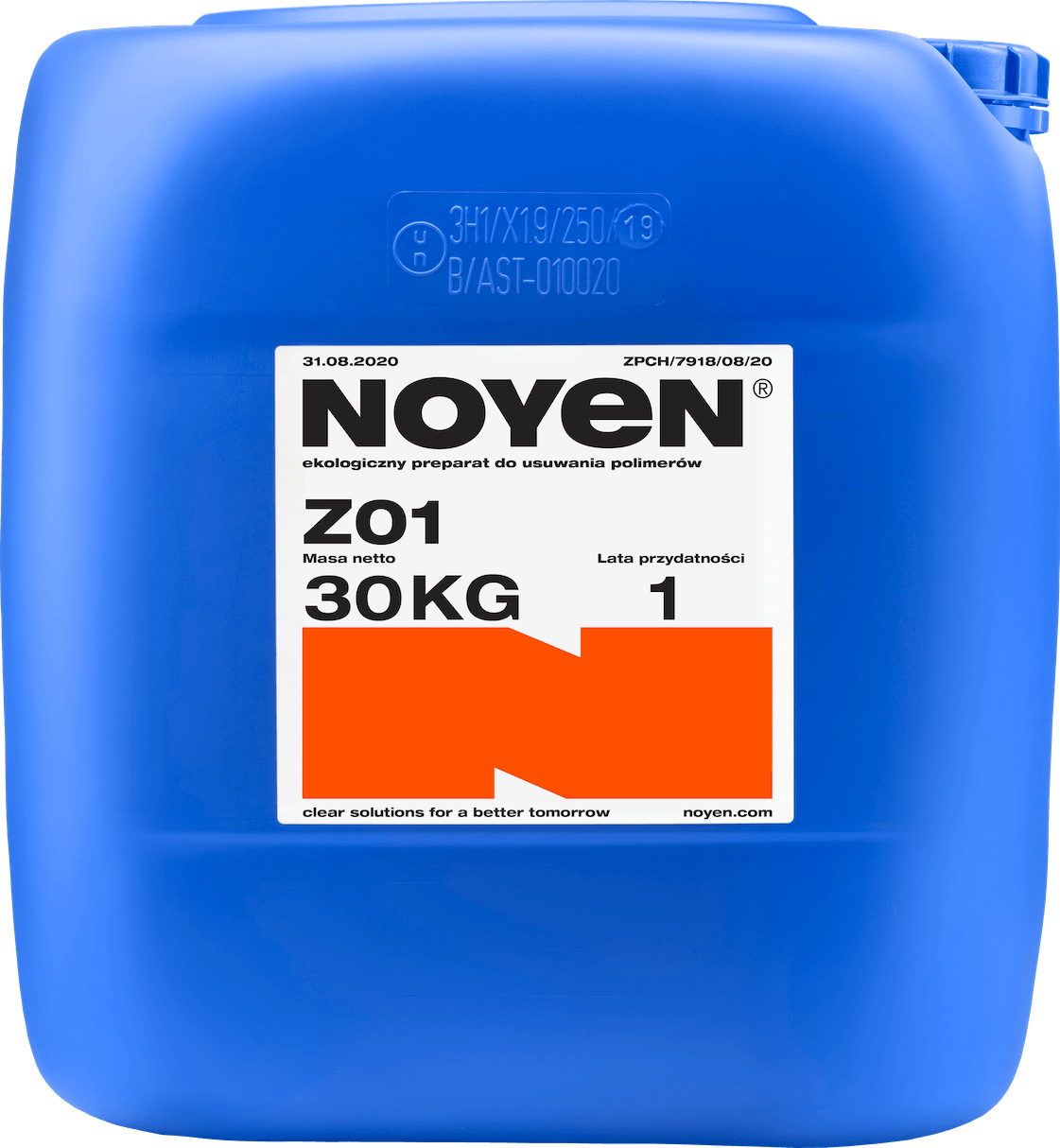 10 - 100%

Working concentration

20 – 65°C

Bath temperature range
Noyen Z01 is an innovative, effective and evironmentally friendly product containing only specially selected solvents which effectively degrades cross-linked polymers. Used for removing resin- and polyurethane-based glues from steel surfaces. Can be used in industry for cleaning nozzles of glue application guns. It is harmless to the operator, therefore it is a perfect solution in applications that require using non-flammable substances in a closed, non-ventilated space.
Noyen Z01 effectively removes
Glue
Epoxy resin
Polyurethane
Polymer resin
Advantages Noyen Z01
Very strong solving power

Eco-friendly solvent

Harmless to the natural environment

Highly effective

Easy to use

For removing cross-linked glue and resin-based coating

Easy to rinse

Good surface wettability

Non-explosive

Non-flammable

Non-toxic
Nothing is impossible.
It will be easier if you just tell us everything. Save your time and make use of your free consultation. Our expert will advise you for free.