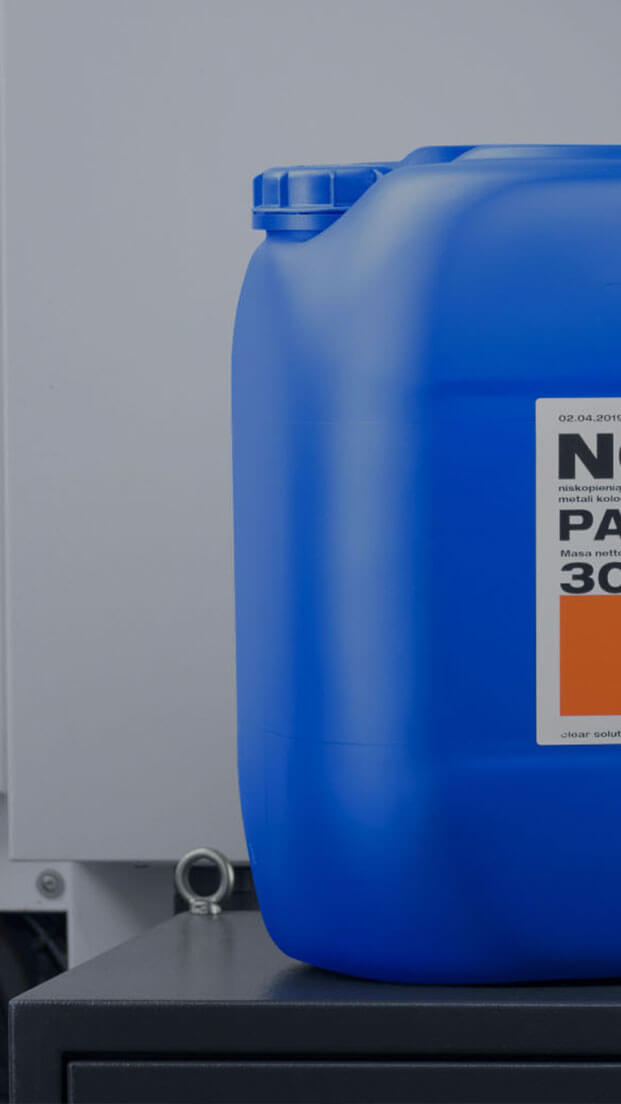 Chemicals
Corrosion protection
One of factors included in a safe cleaning process is protection of cleaned parts against corrosion. Correct degreasing of parts increases the production quality, but can also increase vulnerability to corrosion. It can occur during the process and after, in storage and transport. Noyen offers products for short and long-term corrosion protection.

Noyen CI
Used for:
immersion cleaning
spray cleaning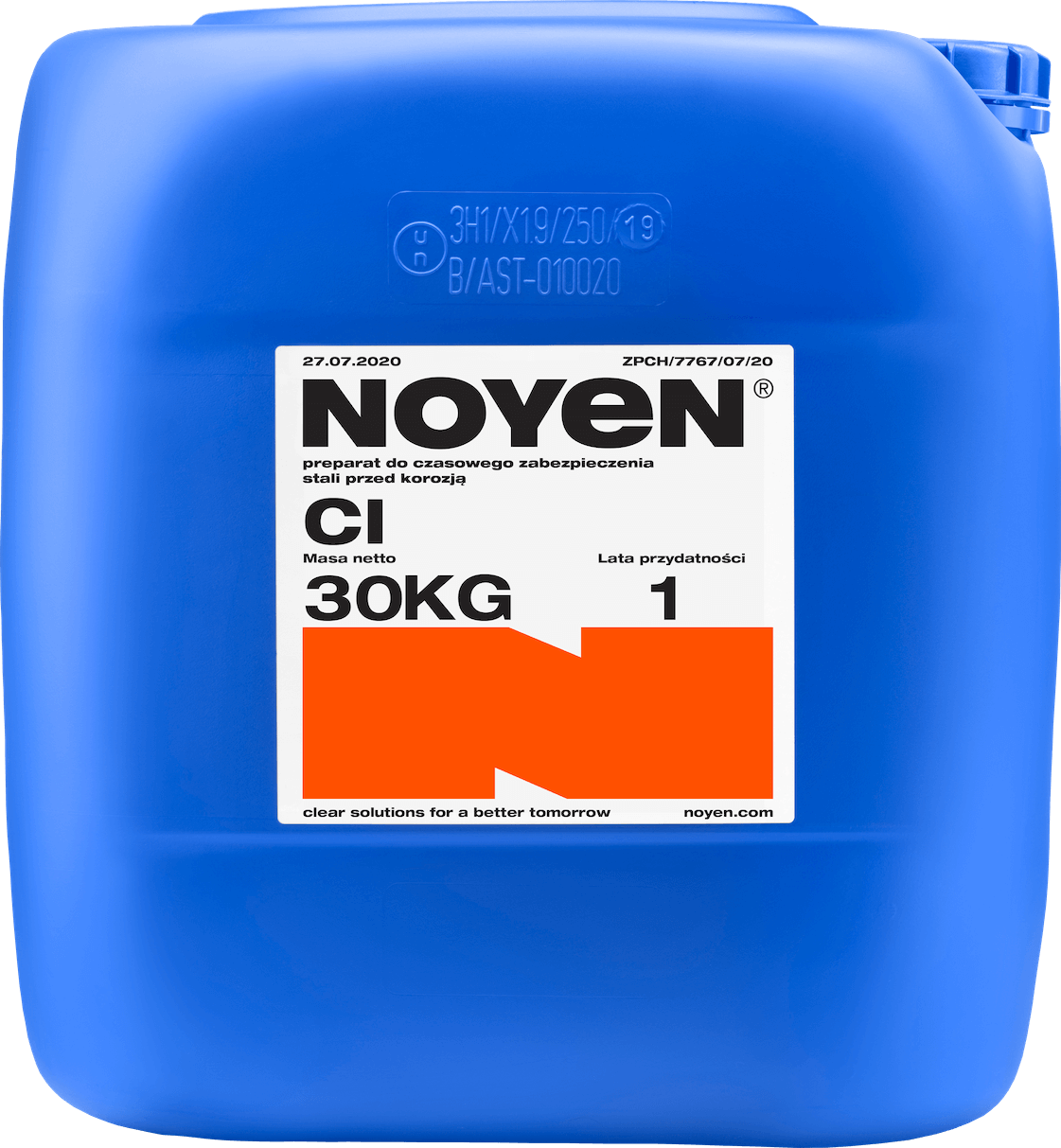 1 – 3%

Working concentration

20 – 65°C

Bath temperature range
Noyen CI is an alkaline, water-based product for corrosion protection of ferrous metals. Provides temporary protection by changing the electrochemical potential of metal surface for several weeks with proper storage. Does not contain substances classified as dangerous to health and environment. Should be added to the last rinsing bath.
Noyen CI provides
Corrosion protection during cleaning
Protection in short-term storage
Protection between processes
Advantages Noyen CI
Concentrated

Easy to use

Does not require drying

Does not contain nitrites

Non-flammable

Does not contain volatile organic compounds

Effective in low concentration
Nothing is impossible.
It will be easier if you just tell us everything. Save your time and make use of your free consultation. Our expert will advise you for free.