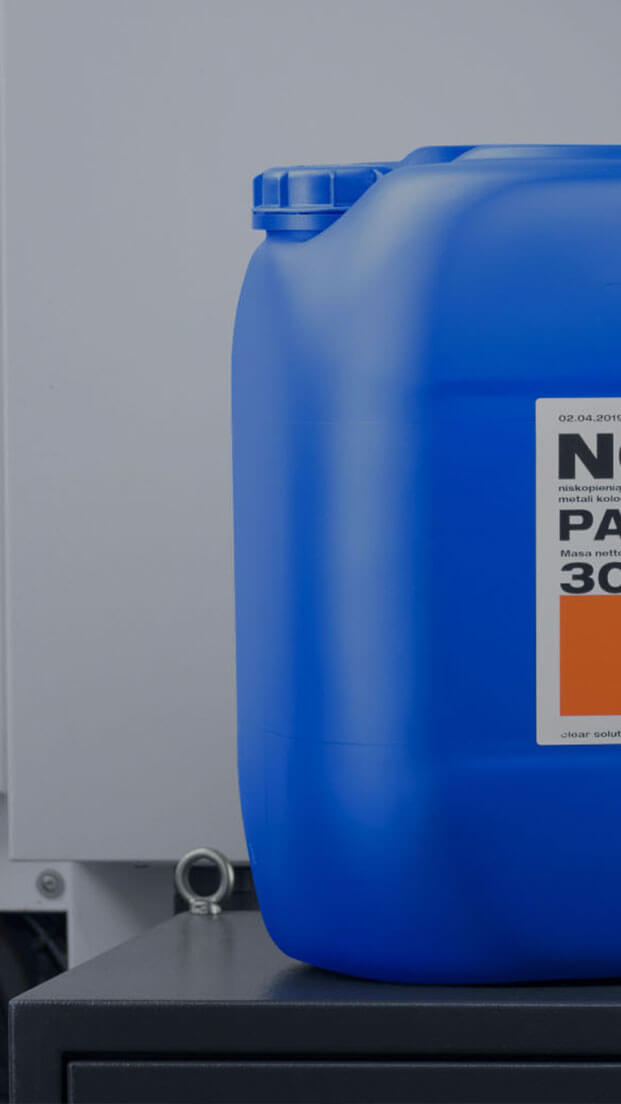 Chemicals
Printing ink removal
The effects of the cleaning process in printing industry are visible with the naked eye. The requirements of label, packaging or wrapper manufacturers are obvious, but in large scale production they require specialist knowledge. The manufacturers care about quality and repeatability of print, as well as the number of graphic symbols. Using appropriate cleaning products makes these goals more easily attainable.

Noyen D80
Used for:
manual cleaning
immersion cleaning
spray cleaning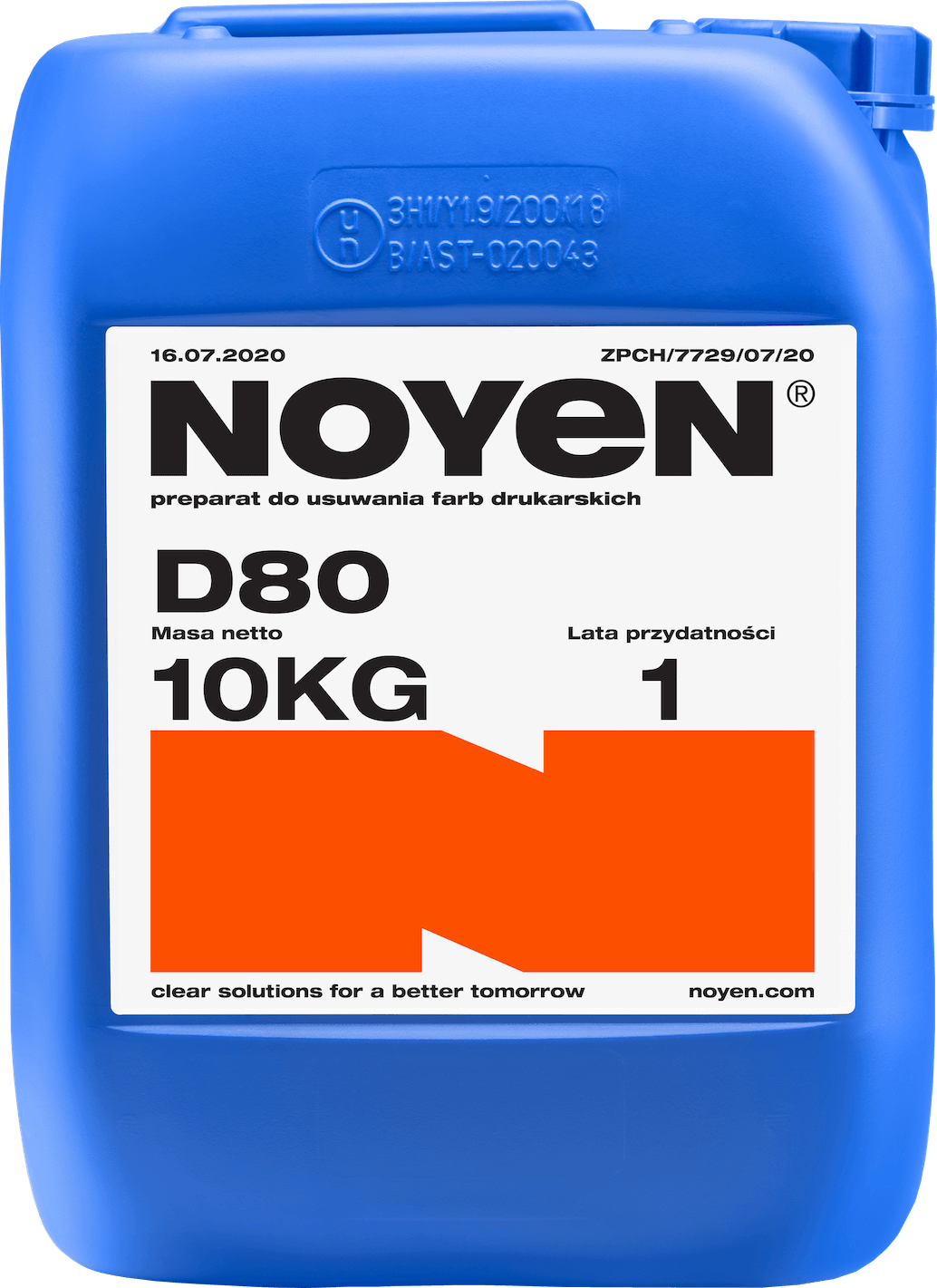 3 – 10%

Working concentration

15 – 55°C

Bath temperature range
Noyen D80 is a weakly acidic aqueous product for cleaning elements of printing machines and removal of printing ink residue.
Noyen D80 effectively removes
Printing ink
Mineral residues
Oils
Water emulsions
Pigments
Fingerprints
Advantages Noyen D80
Concentrated

For cleaning different types of printing ink

Reduces streaks and stains

Contains corrosion inhibitors

Resistant to hard water

Easy to rinse

Non-flammable

Does not contain volatile organic compounds

Good surface wettability
Nothing is impossible.
It will be easier if you just tell us everything. Save your time and make use of your free consultation. Our expert will advise you for free.