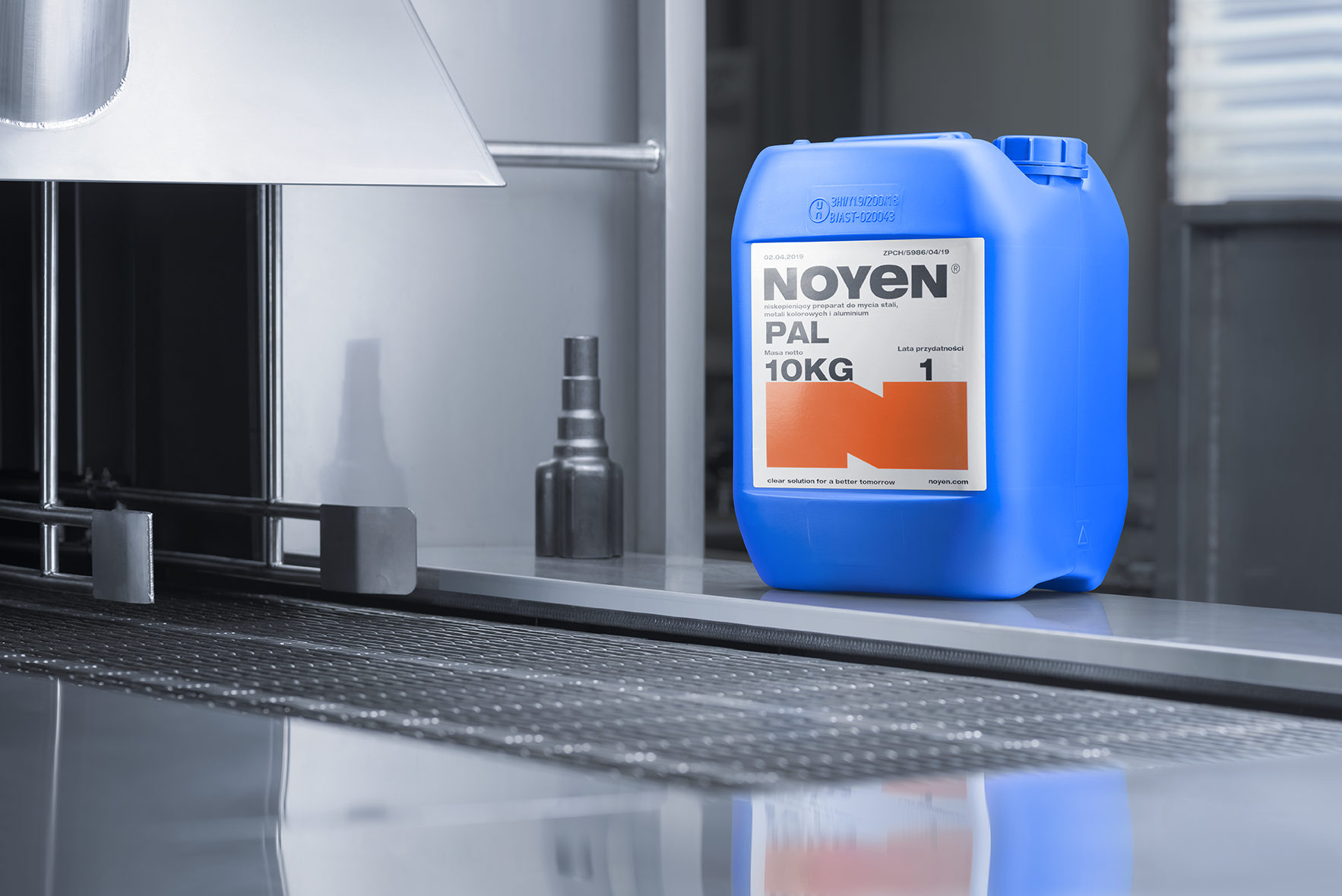 The right selection of an ultrasonic cleaning agent allows for the maximum use of the machine's potential and increasing the efficiency of the cleaning process. Ultrasonic cleaning is a process often used in the industry. How to select the cleaning agent for the ultrasonic cleaning machine in order to reach the highest quality?
Ultrasonic cleaning machines – for what types of contamination?
Immersion cleaning with ultrasounds is a common method when it comes to removing contamination from the elements made of delicate materials and elements of small dimensions or complicated geometry. Ultrasounds may be used while removing different types of contamination such as glues, resins, light and heavy oil fractions and carbon deposits. Cleaning agents used in ultrasonic washers include NOYEN TIP and NOYEN PAL. Ultrasounds enable effective detachment of contaminants from the surface of parts, without damaging the washed ones. Ultrasonic cleaning is considered one of the safest industrial cleaning methods. A proper cleaning fluid for ultrasonic cleaner guarantees an increase in cleaning process efficiency.
Ultrasonic cleaning chemicals – how to select?
A properly selected cleaning agent is the one that not only removes contamination but also ensures optimal efficiency of the cleaning process. When selecting the ultrasonic cleaning fluid, it is worth considering two key factors:
Type of contamination to be removed. The use of a cleaning agent adjusted to a given type of contamination is a solution that guarantees high effectiveness of the cleaning process. Contamination can take the form of, for example, compact residues, an oil layer or carbon deposit. Proper selection of the cleaning agent will speed up the cleaning process and increase its efficiency.
Type of material from which the parts are made. It is such an important parameter as an ultrasonic cleaning agent should both remove contamination and be adjusted to the surface of the part, not to damage it nor cause discoloration.
NOYEN's offer includes the highest quality of ultrasonic industrial cleaning agents as well as other chemicals. Our experts may adjust formulas to the process parameters or create one with a specific process in mind. NOYEN professional cleaning agents guarantee the highest quality of industrial cleaning process which often surpass the expectations of clients.
Nothing is impossible
It will be much easier if you tell us what is the matter. Save some time and sign up for a free consultation. Our expert will advise you free of charge.