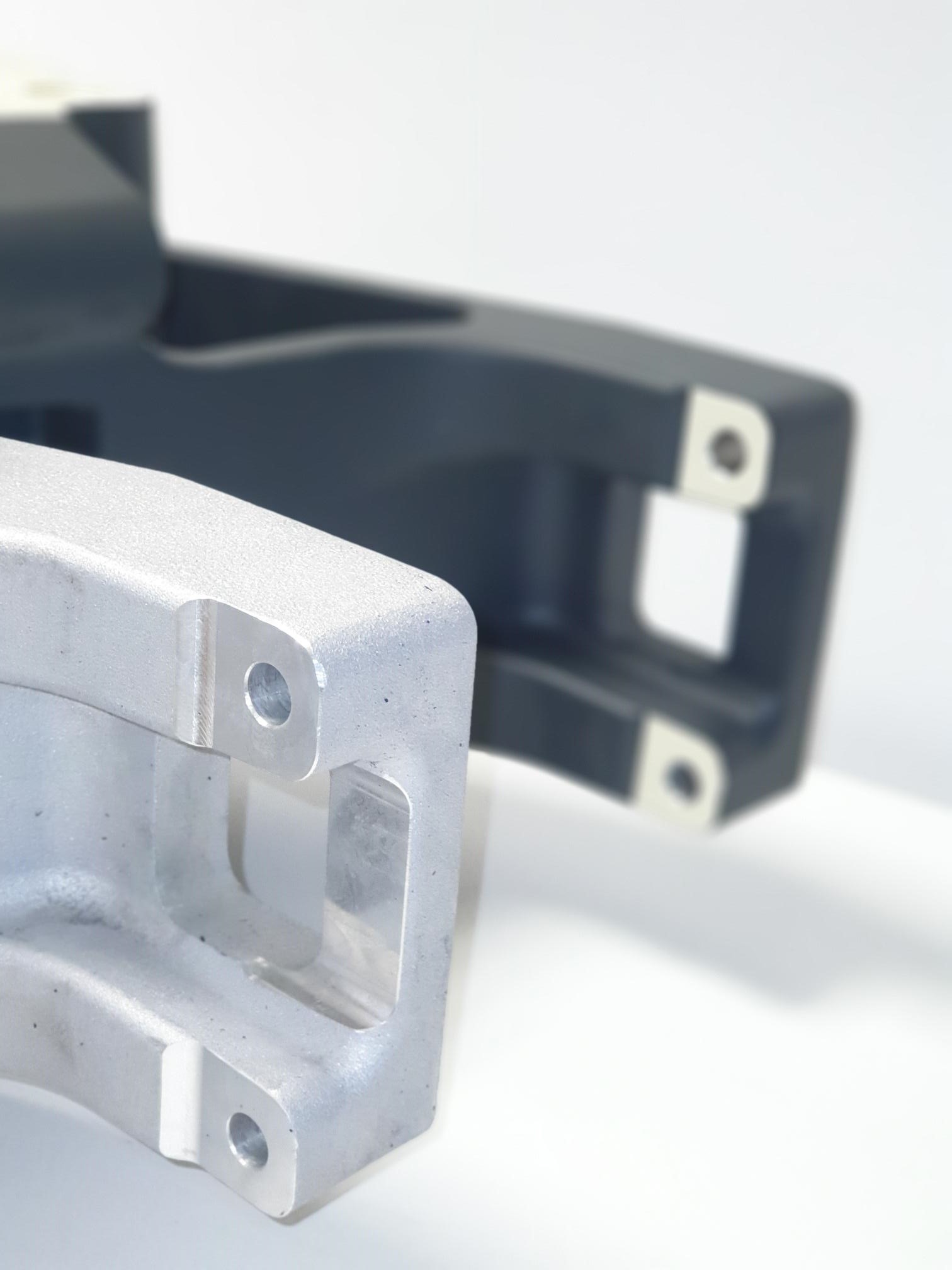 Removal of improperly applied or damaged varnish coating is often associated with the risk of infringementing the detail's surface. Depending on parameters such as the coating thickness or the material, from which the detail is made, mechanical methods of stripping are not always a safe solution. Chemical removal of varnish coatings is a great alternative then.
Challenge: Chemical removal of varnish coatings
One of the polish manufacturers of aluminium castings approached NOYEN with a question about the possibility of removing the varnish coating from the details. The reason was the incorrect method of applying it and the decision to change its color.
The surface of the part was covered with two coatings – primer and topcoat. The casting was made of aluminium and was precisely machined, so it was impossible to use mechanical removal method – this could result in damage to the parts being processed. It was neccessary to develop a method that would allow to remove varnish from their surfaces in a safety way for the details.
Solution
NOYEN experts proposed an ultrasound-assisted chemical removal of varnish coating method. The customer decided to cooperate and forwarded 60 europallets with 370 parts to NOYEN. Experts used NOYEN Z02 preparation, which is characterised by very high efficiency. In this case, it was possible to remove varnish coatings from an area of 224 m² in a 410 liters bath with a 30% NOYEN Z02 solution.
Benefits
The highest quality of the process: NOYEN experts reccommeded and applied a technology that allowed for effective and safe chemical removal of varnish coatings from details.
Process optimization: NOYEN Z02 solution exfoliates the coatings instead of dissolving them, so impurities in the form of sheepskin coats are separated by the filtration system of the device, which allows to extend the life of the washing bath.
Support: outsoarcing of coating stripping service to NOYEN allowed the customer to obtain professionally prepared parts for the next stages of processing in a short time without the need to engage own staff and infrastructure.
NOYEN – a manufacturer of industrial cleaning machines offering comprehensive products and services regarding industrial cleaning, industrial cleaning service, automation, lab testing and chemicals. Have a look at our wide variety of cleaning machines and find out how NOYEN can support you – contact our specialists.
Oceń artykuł!
[Liczba ocen:

1

Średnia:

5

]
Nothing is impossible
It will be much easier if you tell us what is the matter. Save some time and sign up for a free consultation. Our expert will advise you free of charge.