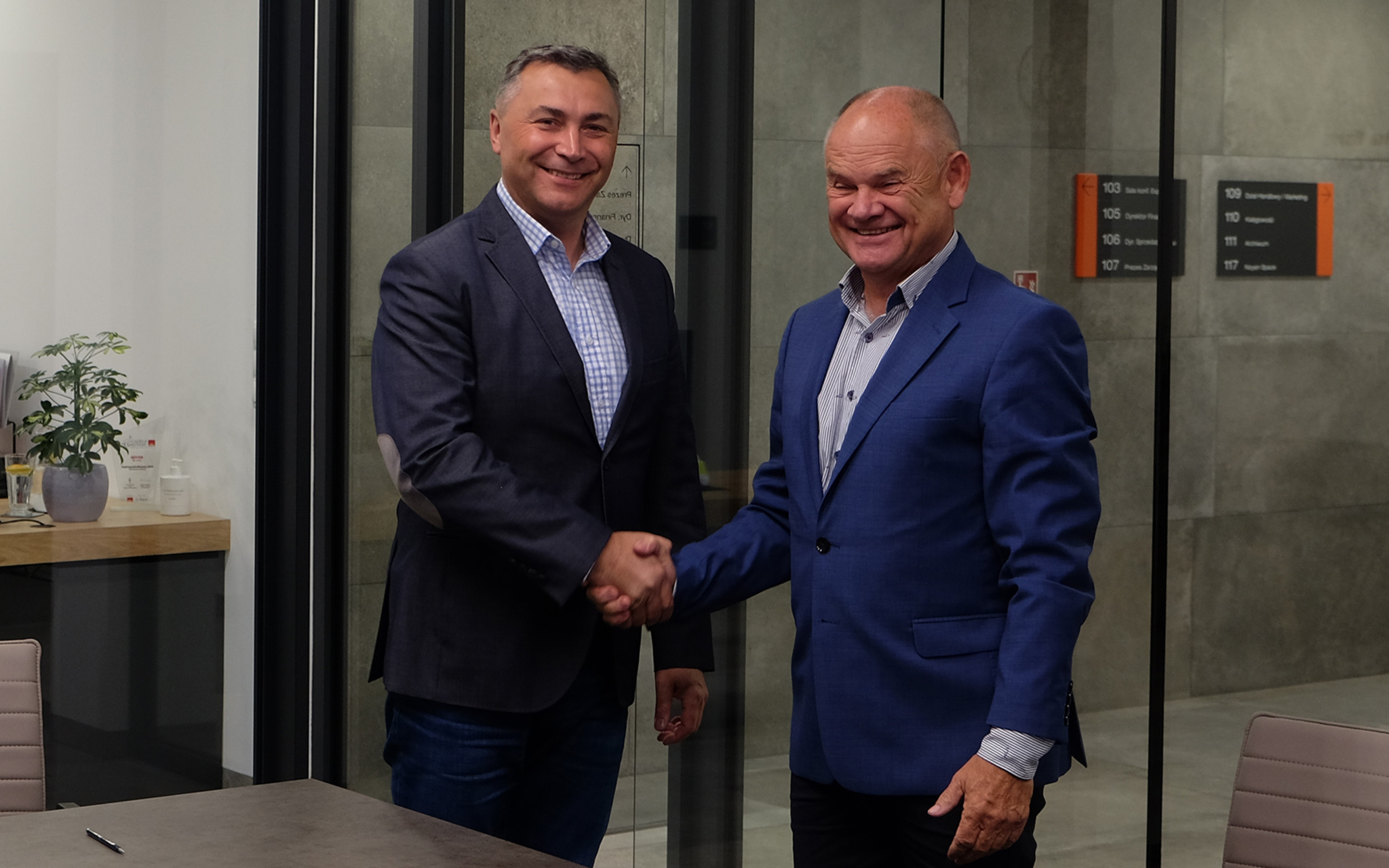 The expansion of NOYEN's infrastructure will begin in the next few days. The investment is a very important step in the development of our company, as well as the local economy and labor market. It will contribute to the possibility of increasing the production and development of NOYEN's activities on the global market.
In the first stage of the investment, the new machine production hall will be built. The main goal of the infrastructure expansion is to increase the production of our appliances which is an answer to the increasing demand for NOYEN machines. The next stage of the project includes the construction of the new industrial chemicals production hall and an office building. Almost 7000 m2 of production and laboratory space will be built. The implementation of the project will take over the next 3 years, and its estimated cost is PLN 30 million.
– The new investment is a result of the dynamic development of NOYEN. We create comprehensive and innovative solutions for the industry, that positively influence the quality and efficiency of production in our clients' companies. Due to increasing demand for NOYEN solutions, we want to boost our production and start new projects connected with industrial cleaning – says NOYEN CEO, Zbigniew Kurant.
The investment relates to the plan of launching the production of innovative cleaning machines NOYEN® iCleaning Machine equipped with a system for automatic preparation of bath contamination samples and autodiagnosis function. Currently, we already supply cleaning machines and detergents to clients who manufacture parts for vehicles of world-famous brands such as Mercedes or Volkswagen. This investment is an important step towards cooperation with new foreign clients and strengthening our company's position on the international market. The project will also have an impact on the local labor market – due to the expansion of NOYEN we are planning on creating new positions in the production and laboratory space.
– To be able to manufacture innovative products, we need more space and a bigger team to manufacture innovative products. Therefore, we plan to increase employment. Certainly, this is good news for the residents of Lublin and the surrounding areas – we want to create well-paid jobs on projects that are unique in our country – says Zbigniew Kurant.

Oceń artykuł!
[Liczba ocen:

0

Średnia:

0

]
Nothing is impossible
It will be much easier if you tell us what is the matter. Save some time and sign up for a free consultation. Our expert will advise you free of charge.