Get to know our products
Noyen BSA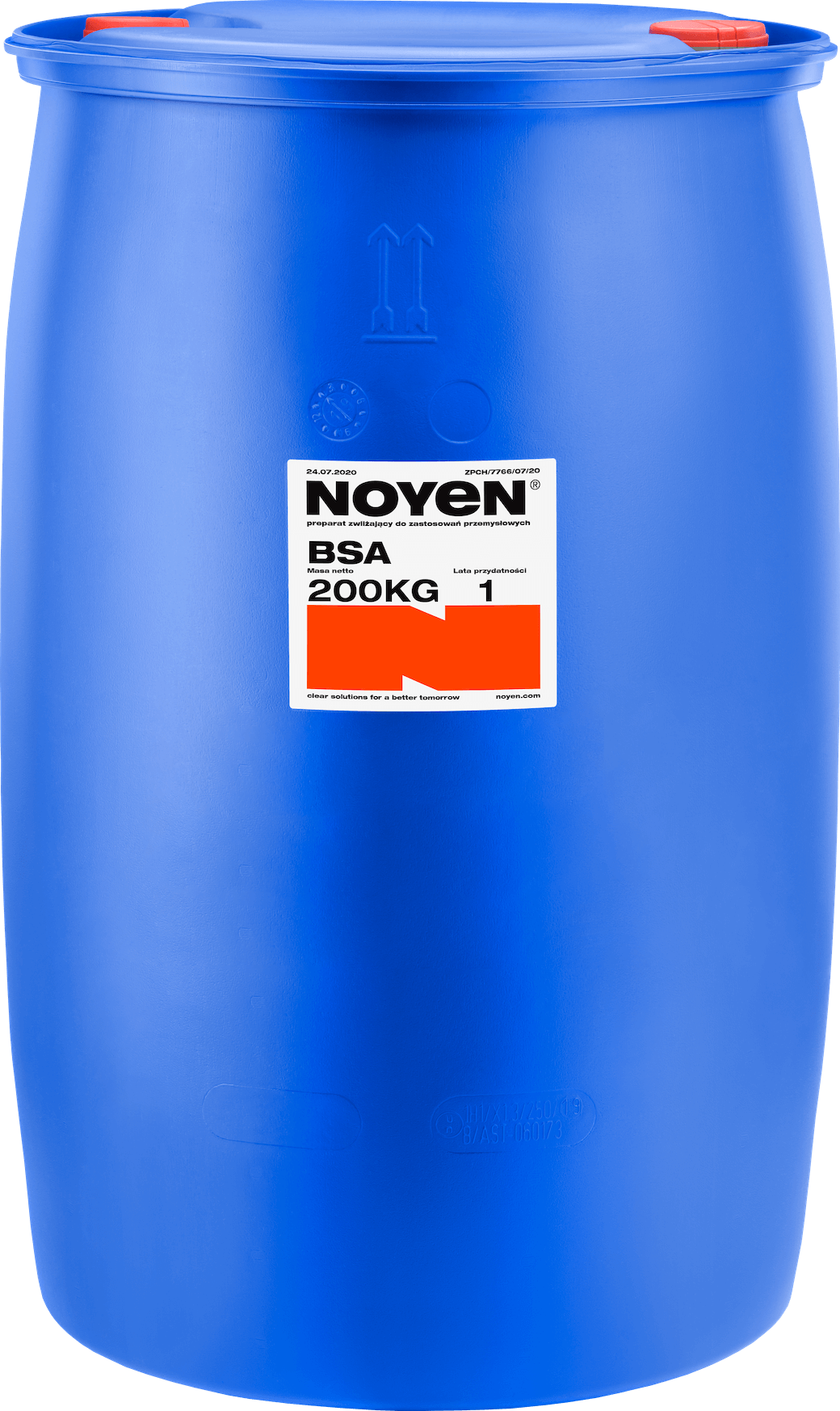 0,5 - 20%

Working concentration

15 - 65°C

Bath temperature range
NOYEN BSA is a product for industrial use as an agent for increasing wettability and reducing surface tension. Specially selected ingredients are effective and reduce foaming. Recommended particularly for aluminium powder degreasing and ash wetting in cell concrete manufacturing. NOYEN BSA was made specifically for use in automatic dosing systems designed by Noyen Sp. z o. o.
Use of Noyen BSA
Aluminium powder degreasing
Ash wetting
Advantages Noyen BSA
Concentrated

Biodegradable

Low-foaming

Non-flammable

Does not contain volatile organic compounds

Effective in low concentration
Nothing is impossible.
It will be easier if you just tell us everything. Save your time and make use of your free consultation. Our expert will advise you for free.