Get to know our products
Noyen PB
Used in:
manual cleaning
immersion cleaning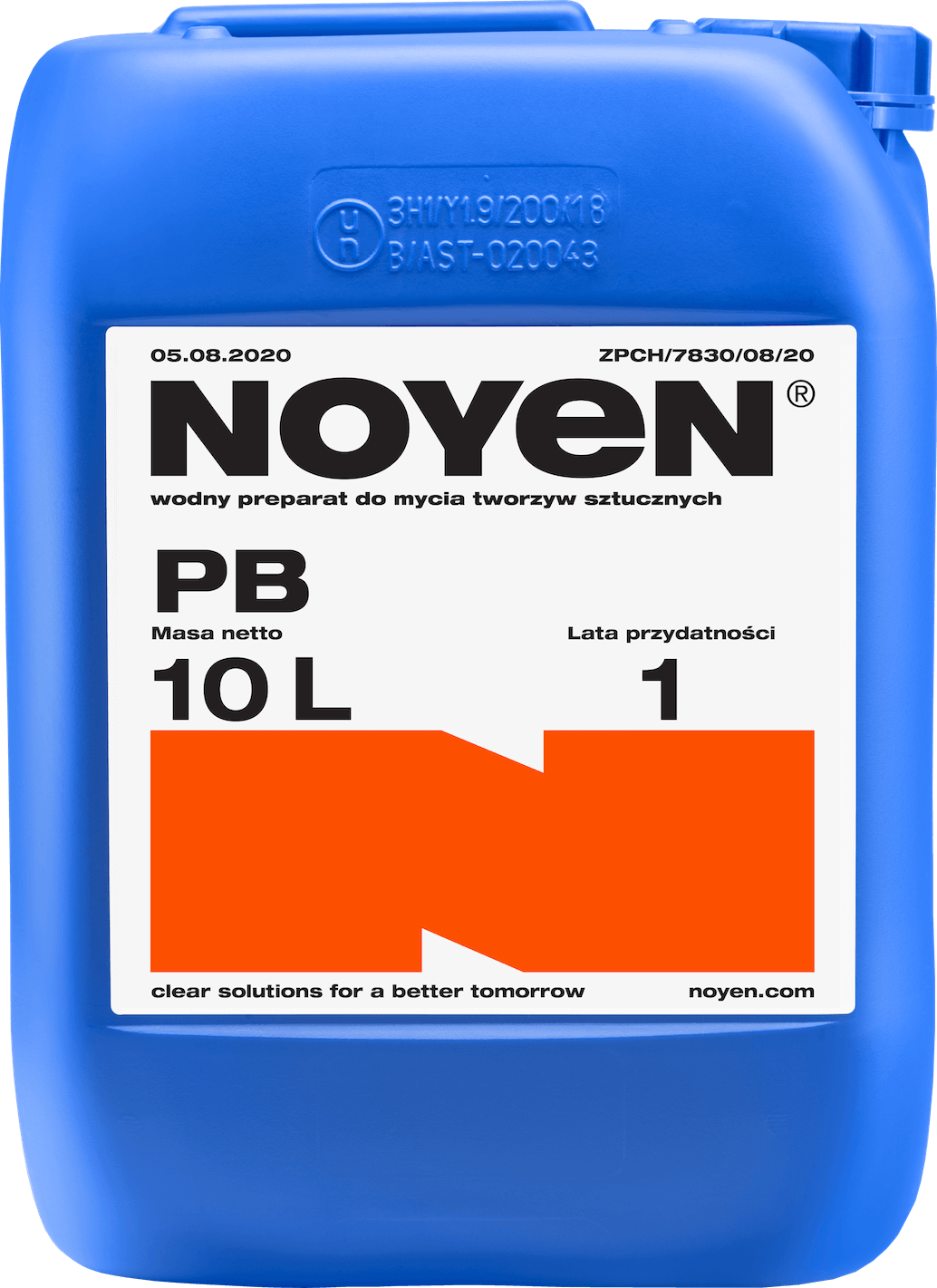 1 – 10%

Working concentration

15 – 65°C

Bath temperature range
Noyen PB is a product meant for removing contaminants from plastic surfaces. Specially selected surfactants and cleaning agents remove contaminants quickly and effectively, without the need to use high temperatures. Thanks to an evaporation accelerant, the product dries quickly without leaving streaks.
Noyen PB effectively removes
Oils
Grease
Machining emulsions
Workshop contaminants
Dust and powder
Advantages Noyen PB
Concentrated

Low-foaming

Does not contain chlorides

Effective in low concentration and low temperature

Does not leave stains or streaks

Evaporates quickly
Nothing is impossible.
It will be easier if you just tell us everything. Save your time and make use of your free consultation. Our expert will advise you for free.