Get to know our products
Noyen PK30
Used for:
manual cleaning
immersion cleaning
ultrasound cleaning
spray cleaning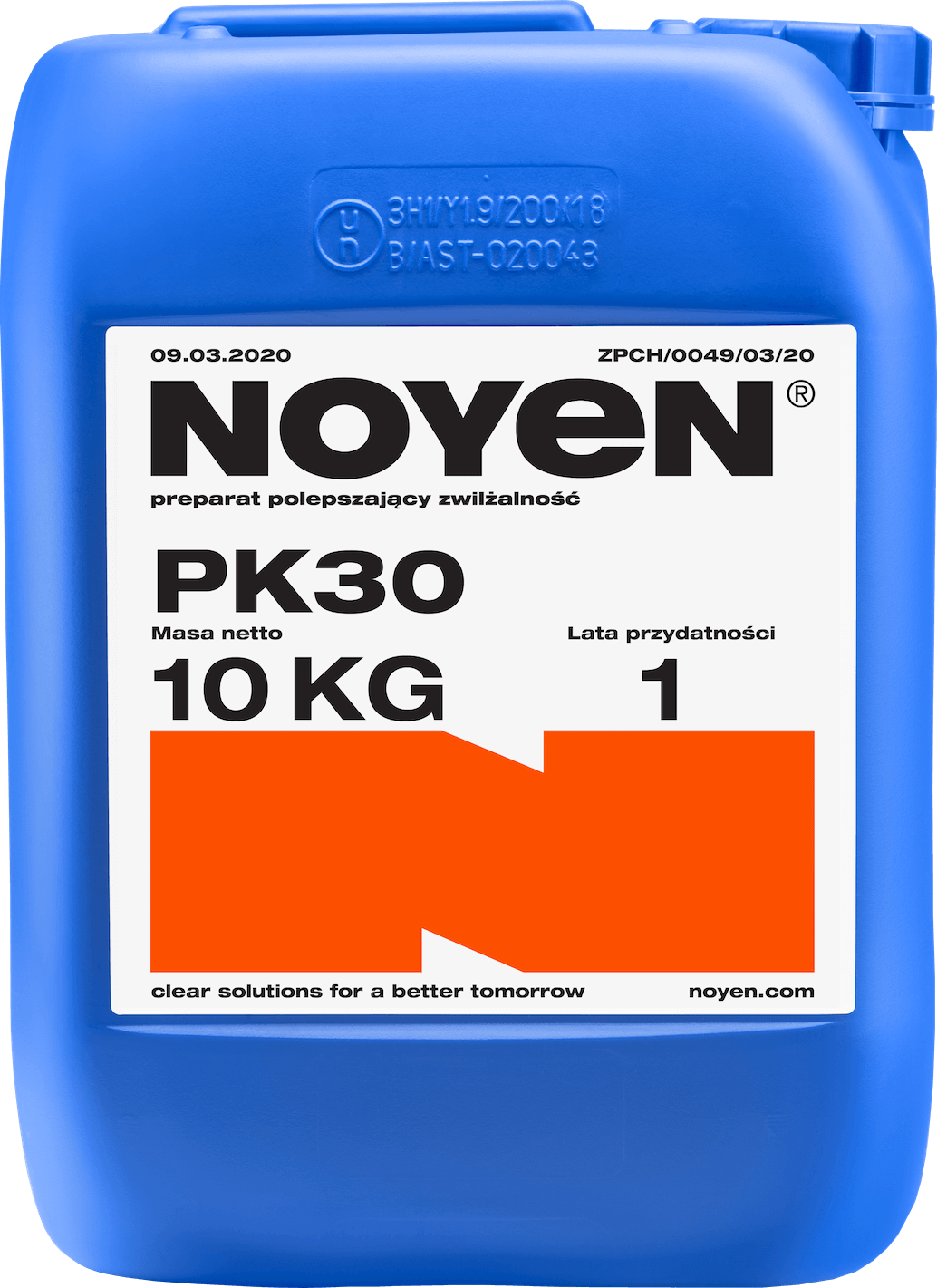 1 – 10%

Working concentration

15 – 65°C

Bath temperature range
Noyen PK30 is used in industry as an additive for spray cleaning baths. Specially selected ingredients effectively remove oily contaminants, grease and other hydrophobic substances.
Noyen PK30 is an additive in:
Pickling
Phosphating
Scale removing
Cleaning process support
Advantages Noyen PK30
Concentrated

Not classified as dangerous

For cleaning many types of metal

Low-foaming

For all types of materials

Used in spray process

Effective in low concentration
Nothing is impossible.
It will be easier if you just tell us everything. Save your time and make use of your free consultation. Our expert will advise you for free.